It's the middle of strawberry season, and Lucas Beaver and Spenser Cass of Beaver Farms (270 Beaver Farm Road) in eastern Iredell County are getting a bit tired. It's a time of year they love, but also one that wears them out.
This is the second year they have run a "pick your own" or "we'll pick for you" operation on Beaver Farm Road, within a stone's throw of Davis Hospital. Business has been brisk.
The berries are beautiful and plentiful this year, despite a few obstacles they had along the way. But that's farming and solving those issues, be it too much rain or not enough, or unseasonal freezes followed by intense heat - any of the myriad of things that matter to the condition of their berries - is what they do.
North Carolina ranks third or fourth in the production of fresh market strawberries nationally. Most are grown on small to mid-sized family farms like the Beaver Farm.
Strawberry picking is a fun family activity and many people have had their children out this year, but it does require engaged parents. It's an excellent opportunity to teach children how to not only pick strawberries, but respect the plants that grow them. Beaver Farms requires parents accompany any child under age 12 throughout the picking process.
What are you looking for in berries? Cass says you want very red and ripe berries that are very firm. Strawberries, unlike other fruits, do not continue to ripen off the vine, so pick those that look ready to eat.
How do you pick a berry? Use your forefinger and thumbnail to grasp the stem right above the berry and give it a slight twisting motion.
What's so great about eating strawberries? The USDA says cup of strawberries is just 49 calories, 0,5 grams of fat, 233 g of potassium, 12 g of carbohydrate, 3 g of dietary fiber, and a whopping 149% of your recommended Vitamin C for the day.
Lucas Beaver's family has been farming in Iredell County since the late 1860's. Formerly a dairy farm, like many farmers they continue to watch the economy and diversify as necessary.
The cost to pick your own berries is $12 a gallon and $3 a quart. The cost for ready picked berries is $15 a gallon and $4 a quart. For jelly and jam and pie makers, you may catch a deal for $6 a gallon, when available.
Current hours of operation during strawberry season are Sunday from 1-6 p.m., Monday through Thursday from 10 a.m.- 6 p.m., Friday noon - 6 p.m., and Saturday 8 a.m. - 6 p.m. Check their Facebook page before you make a trip, though. Many things, such as weather, can impact the hours they are open.
They will remain open until the berries diminish, so also check to see if strawberries are still availabie on their Facebook page.
So, what's your favorite way to eat strawberries? Pie, or shortcake, jelly or jam, sliced in salads? Or how about just one at a time from a bowl of berries fresh off of the vine? Feel free to share your favorites in the comments.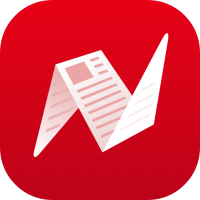 Have you downloaded the News Break app? It's a great way to find things to do in your community, you can get it here.