The Statesville ABC (Alcohol Beverage Control) Board has announced they are now accepting applications for its 2021 Alcohol Education Grants program.
Each year North Carolina state law requires that after the ABC board makes certain designation distributions (such as state and county taxes) from gross receipts, at least seven percent of the remaining receipts be distributed for alcohol and substance abuse education. These grants go to community organizations that are involved in the treatment of alcoholism or substance abuse or for research or education on alcohol or substance abuse.
The amount to be distributed will not be known until the Board's annual audit is complete later this summer.
Last year the Statesville ABC Board awarded a total of $71,500 to six area agencies. These agencies were:
Aftershock Youth Empowerment
Boys and Girls Club of the Piedmont
Fifth Street Shelter Ministries
Iredell County Emergency Medical Service
Pharos Parentings (formerly SCAN of Iredell)
To apply for one of the 2020-2021 grants, the applications of community organizations need to be completed and submitted to the ABC Board by July 15, 2021. Applications and more information are available online at the Statesville ABC Board website. The applications require the name of the organization, the full mailing address,a.contact person and their telephone number. Applications also require the organizations provide the amount of money requested, along with a one-page description of how the organization plans to use the funds. Completed applications should be mailed to:
Statesville ABC Board, Attention Tip Nicholson, PO Box 902, Statesville, NC 28687
The ABC Board will review the proposals and select those organizations they want to interview. These groups will be interviewed during the summer. The final decision on fund distribution and the amount of the distribution will be decided in August of 2021. This will then be announced to the organizations and the public.
Preference for funding goes to organizations providing direct services in the City of Statesville. In the event sufficient applications meeting the requirements within Statesville, applications will be considered for other organizations in the greater Statesville area.
Since 1973, the Statesville ABC Board has returned over 12.7 million dollars in profits to local community organizations. The Statesville ABC Board operates stores at 311 South Center Street and 1312 Garner Bagnal Blvd.
For more information about the program or the application process, visit the Board's website, call 704-873-5078, or email Tip Nicholson at tip.nicholson@gmail.com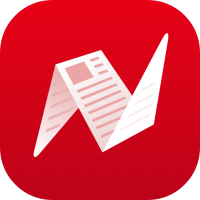 Have you downloaded the News Break app? You can do that here and stay in touch with local and national news.