Shortly after Mandy Swierad got married in 2002, she started to feel as though something just wasn't right with her body.
An athlete who ran over three miles every other day, she paid closer attention to her body than most and knew something was off. Her menstrual cycle had changed, though that wasn't unusual for an athlete. She was tired, too. But mostly she just didn't feel like herself.
The first doctor she went to said it was either normal athlete irregularities or possibly because she was sitting down too much in her profession as a graphic designer .
Those explanations did not seem to fit. In 2003 she made an appointment to see a fertility specialist in Winston-Salem to see if they could help get her body ovulating normally.
Without much of an examination, that doctor put her on the drug Clomid. It is a drug often used to treat infertility, as well as regulating ovulation, but since Mandy and her husband Matt definitely wanted a family, a pregnancy was not a concern.
Mandy said she looks back now amazed at how much she didn't know then and how little she questioned.
"I didn't know anyone who had gone through it, because no one talked about it," says Mandy.
Women just didn't discuss this kind of problem openly. It was whispered about non-specifically as "female problems".
In May of 2005, Mandy conceived but had a miscarriage.
A random conversation with an acquaintance led her to Lakeshore Women's Specialists. It was there she felt she finally found a doctor to look more closely into what was going on with her body.
It was discovered she had polycystic ovaries. An ultrasound showed what looked like a string of pearls wrapped around her ovaries, keeping her hormones out of balance and her ovaries from producing viable eggs.
They tried different medications and diets to fix it, but she was eventually put back on Clomid. Not only did she not find success with it, but she started having vision problems. She went off of it and for about three years took a break.
Throughout her adult life, Mandy has kept a prayer journal. One pivotal day she says she prayed and listened and concluded that whatever way God wanted them to build a family, or even if they would never have children of their own, she would be open to God's will.
In April of 2009, Mandy and her husband Matt decided they would try IUI (Intrauterine Insemination.) They did three cycles in May, June, and July. When that didn't work, Mandy began to see a new fertility specialist about IVF (In Vitro Fertilization.) She would have to have it done before age 35, because after then the cost escalated.
All of their options for having children were costly. Their insurance had covered costs for diagnosis of her condition, but no treatment for infertility was covered by the plan so they had to pay for that out of their pockets.
During this time the Swierads also were looking into all kinds of adoption. They learned that at age 42 Matt was considered too old to adopt a baby In the US. Private adoption was too costly. They started looking into adopting older children internationally.
As they drove to a clinic for a consultation about IVF, they learned their new insurance plan that just went into effect actually covered infertility treatment at 100%, to a maximum of $100,000. After the consultation, the signs seemed clear that IVF was their next step.
They began IVF at the end of 2009. The process was brutal. Mandy's weight could not go over a certain BMI (Body Mass Index) or they would not do the treatment. One month was spent preparing Mandy's body for the process. The first results were three viable eggs out of 20 in early December. They fertilized two. It was not successful.
The specialist found that the sperm did not attach to Mandy's eggs and they would have to add some extra intervention to the process. The change would help the chance of fertilization.
On February 13, 2010, they again did an egg retrieval. Once again they implanted two viable eggs.
On their anniversary, March 23, Mandy prayed that the implantation would be successful and specifically prayed any baby would have their own sac, placenta, and fetal pole.
The next day, March 24, they found out that the numbers looked good and an ultrasound was performed. Mandy could not see the screen at first, just Matt's face. She could tell that something unusual was going on.
Matt first said "Wow, that's amazing," then "Is my wife going to be OK?"
There was only a one percent chance of an egg splitting. That happened, but they defied the odds even more. Mandy was pregnant with triplets.Each had their own sac, placenta and fetal pole.
Mandy had a well monitored pregnancy and carried the babies 35 weeks.. A C-section was scheduled at 36 weeks, on Monday, October 4, 2010. Matt was scheduled to work a game in Chapel Hill for ESPN on Saturday, October 2. Mandy had encouraged him to do it and ESPN had made accommodations to get him to the hospital if Mandy went into labor. Two state troopers were at the ready. Matt never made that game.
An appointment was scheduled with Mandy's obstetrician Dr. Todd Adams on Friday, October 1, just as a precaution. He sent her to Lake Norman Regional Hospital. The staff greeted her enthusiastically. Knowing she was having triplets they had expected her to visit sooner.
Mandy knew her blood pressure was going a bit crazy but wasn't concerned. In fact, she hadn't told Matt she was in the hospital, thinking they would send her home. She had developed pre-eclampsia, which hastened the delivery. Matt had not yet left for Chapel Hill and was summoned to the hospital. Mandy walked into the delivery room for her emergency C-section.
It was more serious than she knew. If Mandy hadn't gone in early for her doctor's appointment because of Matt's game in Chapel Hill, she possibly could have had a stroke.
Mandy doesn't remember much about the next five days. The after-effects of the preeclampsia made her very sick, unable to walk and see. She has vague memories of Matt bringing Baby B, to her and touching her hand before Isla joined her sisters in the Special Care Nursery. Matt went with the babies while Mandy had surgery to close her up after delivery. Touching Baby B's hand is her only strong memory of the babies until Day 4. She was finally well enough to look at each baby with Matt and name them on Day 5.
On Day 13 Mandy came home with babies Chapel, Isla, and Maty. All babies were quite healthy, though two had minor issues that were dealt with quickly. Though Mandy's family lives close by, she and Matt were on their own at home from the start, preferring to wait until Matt was back at work to use the family's help overnight. Mandy's mother joined them often during the day.
Mandy said they often had no idea what they should do with the girls besides keeping them fed and changed. They relaxed into what worked for them and didn't worry about what the experts said about schedules.
Delighted with their family the Swierads have worked hard to bond them all as a family, even with the confines of Matt's job and travel schedule. Mandy would load up the girls and travel to Charlotte for Knights and 49ers games from the start. They even met Matt for some games on the road. Matt would get a day off between games and would fly to the beach, where the children and Mandy spent a lot of time with her family on vacation..
Their son Hobbs was born in January of 2014. They had been told having a child without intervention was impossible. They surpassed the odds again.
Adding one more to the family, with three toddlers, meant more chaos but more joy. The girls are ten now, and Hobbs is seven. All of them love sports and art, and Mandy works hard to make sure that each is exposed to many different possibilities as she helps them discover what they love. They still travel more than most kids, growing up in ballparks and stadiums. Mandy says she still suffers "Mom guilt", especially for the triplets, because she wants them each to get the same life experiences they would get even if they were the only child.
Mandy and Matt light up as they talk about their children and it is obvious that they have learned through the journey that their four gifts are precious and to be cherished. Their children are happy and healthy - the answer to their prayers.
Mandy serves as the Director of Media & Design at Beulah Baptist Church, a job she can do when the kids are in school and in a kid-friendly environment when they are not. The pandemic meant Mandy worked more hours as their church shifted to online services and also built a new sanctuary.
With sports being canceled for a while and then starting back at a reduced schedule, Matt was home with the kids more than he had ever been in their lives. He took over the pandemic homeschooling and got a taste of life when he was away.
Today Mandy looks back to her prayer journal and remembers her promise to be satisfied with whatever family God gave them. She marvels at how that prayer was answered.
She also is always ready to talk openly about her journey through "female problems" and infertility so other women know they are not alone and are better able to ask questions to medical professionals and make the right decisions for themselves and their family.
Mandy Swierad always wanted to be a mom and got more than she ever expected. Happy Mother's Day, Mandy!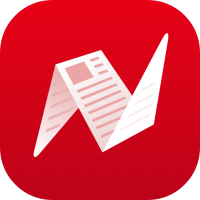 Have you heard about the News Break app? You can customize it to get the local or national news you are interested in. Download it here.
#HappyMothersDay