Mother's Day is May 9th and for some, it brings on a bit of panic as people begin to feel pressured about how they want to honor mom this year. Each mother is different, of course, and everybody's budget varies. For many, it is a gift-giving occasion, so here are a few ideas of things that you may want to consider from local businesses in the Statesville area.
Flowers and plants - It's often a popular gift, and many local merchants are ready to help you find something special for your mom. Does your mom like traditional or unusual? Does she prefer an arrangement or a live plant in a basket or something to plant? How about a tree planted in her honor that she can see grow? You can head in so many directions here. Johnson's Greenhouses has served the Statesville area since 1933 and offer many different solutions of arrangements and gifts. Park Place Greenhouse & Design is another local florist with traditional and custom offerings. If you want something a bit different, Windsong Flowers is a farm that has a little self-service flower stand out at the intersection of Wild Oak and Oak Forest Dr. As it has been discovered, it has become quite popular, so get there early if you want flowers arranged in pint and quart-sized Mason jars. Another interesting service they are providing is a weekly flower subscription service. Keep Mom supplied in flowers for more than one day. Check their Facebook page for Mother's Day offerings.At the Evening Farmer's Market at Pecan Park, on Thursday nights you can find Denise of Power Petals ready to help you tell the story of the flowers you give mom. For hanging baskets or some vegetable plants, I hear Blake Farms in North Wilkesboro is worth the ride.
Spa Services - Does Mom like to be pampered? How about planning a spa service? Zealous Beauty Bar/Totally Tan in downtown Statesville offers everything from hair and nails services, to reflexology, to tanning to Botox to eyebrow shaping to Stacy Shoemaker soy candles. And for manicures and pedicures, try to get an appointment at Hana Studio. They can also do brow service and permanent makeup. If you want to travel a bit, take mom for a spa day at Westglow Spa in Blowing Rock, rated one of the best in the world. Note that all of these businesses will be busy around Mother's Day so make appointments early, or pick up a gift card.
Meals - Many moms are quite happy to be taken out to dinner or brunch or lunch and Statesville has quite a few local options. The 220 Cafe, Bristol Cafe, Broad Street Burger, Sorrento's, the Twisted Oak, Amalfi's, Katana Kitchen, Cozumel and so many more. Then there are several places that will make homemade meals so mom doesn't have to. Sharpe's Catering & Homemade Meals and Suppers to You are two places people go to pick up a home-cooked meal. Check with any of these to see if they will be open on Mother's Day. If not, a gift certificate or taking mom out on another day will work. After all, you get to celebrate your mom any day you like!
Clothes, Accessories,and Makeup - Have you been to Merle Norman lately? If mom would enjoy a new lipstick or other makeup, the staff there will fix her right up. Margaret Rabon says they will show mom some different products that will work best for her skin and coloring. Make an appointment for a free consultation. For a special event, Merle Norman will do a makeover for a $40 purchase.Not only does Merle Norman do makeup, but they also have a great selection of jewelry and clothes and accessories to fit all styles. You can find the jewelry of September McCrady and other area artisans at The Coffee Lodge. For an online option for jewelry, two local moms started Olivia Grace & Co. They will make a creation especially to fit your mom.
For Moms Who Love The Outdoors - Logan Mueller of Roots Outdoor suggested one of their Corkcicle cups. Not only are they beautiful, but the company that makes them has a commiment to sustainability and supports projects around the world to give people clean water. Another option at Roots is their beautiful line of On Running shoes. Fashionable and cute, but also highly functional for the active mom. A few doors down is Carolina Mountain Sports. All kinds of outdoor ideas here, but how about a kayak for mom?
Wine - The Wine Maestro can help you select just the right wine for your wine-loving mom. Pick out her current favorite, or tell them as much as you can about what she likes and they will help you select something she will love. Statesville's also home to two breweries, Daveste Vineyards is a nice, peaceful place to spend some time. Go for a wine tasting or enjoy local entertainment there as you sip on a glass or two.
GG's - We have to put GG's in a category of its own, because it is Statesville's premier gift shop. They are a huge supporter of local artists, local authors, and have all kinds of Statesville and North Carolina-oriented products. Whether you are looking for jewelry, clothes, pottery, a piece of artwork - just stroll around their store and you will get all kinds of ideas. They are stocked well and located on the square downtown so are quite easy to find. Tell them it is a gift and the bag will be pretty enough so you don't have to wrap it.
Soaps and Balms and Other Luxurious Things - Soap Alley makes homemade soaps and such available by ordering through their Facebook page and doing an easy porch pickup. Allison Copeland can help you find the right thing for your mom, but some of the scents she suggests are Moroccan Mint, Cranberry Fig, Pineapple Cilantro, Lavender Cedar, or Bergamot.
Car Detailing - Some moms want the practical. There are several excellent companies around town for this. TDS was recommended to us..Of course, low on budget, this is one you can do yourself.
Pottery - Want to do a fun activity together? Kil-N-It is where you can go and take a class together and take home a personal piece of ceramics. SE Pottery is offering planters created in honor of the artist's favorite mothers, and filled with plants. These are also a lovely gift. Note that the response has been so great special orders have closed for these.
Tea on the Lawn - The Historic Sharpe House is hosting their first teas since the pandemic for Mother's Day. The Western Piedmont Symphony Orchestra will provide special entertainment. Nash Farm will provide free carriage rides through downtown with a stop at The Chapel on Walnut. The events will be on Saturday, May 8. Tickets and more information are available here.
An Art Experience - Blumenthal Performing Arts Immersive Van Gogh is offering special Mother's Day Packages. This will require a drive to Charlotte, but it's a great experience to share with mom..
Well, that's a lot but there is so much I failed to mention. What are your favorite Mother's Day gifts and what are your favorite local places to buy them? Please respond in the comments.
If you are a loving mom, I hope you are celebrated well. If it is a hard day for you, I wish you peace.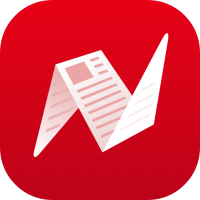 Have you heard about the News Break app? You can customize it to get the local or national news you are interested in. Download it here.
#HappyMothersDay