All photos by Kim McKinney
Each Thursday  night from April through October, from 3:30 p.m. until about 7 p.m., a group of farmers, foragers, and craftsmen gather at The Evening Farmer's Market at Pecan Park in Statesville to sell their wares. The vendors say they are there regardless of the weather and this week's cold wind had them bundling up, protecting their goods from being blown away, and had shoppers zipping  through a bit quicker than their normal slow stroll.
Farmer's markets are typically fun places to go, but there is an extra bit of charm in this farmer's market. Yes, you get the traditional produce, though it is limited this early in the year. Still there is so much more.
This week one produce vendor was selling different lettuces, radishes, and cilantro. The beautiful colors of the radishes were tempting.
Another vendor specializes in mushrooms, These aren't the traditional button mushrooms you find in the grocery store, but more exotic varieties. Some look nothing like what you believe mushrooms to be. They are just the thing for the mushroom lover or cook who wants to try something a bit out of the ordinary.
There are fresh flowers. Denise Power Arciszewski of Power Petals says she loves the stories and symbolism behind flowers and tries to incorporate her love of both into her special arrangements. 
This week's market falling on Earth Day, the statement piece she created was accompanied by a piece she wrote that said "In recognition of Earth Day, let's be brave and do something courageous (Thyme). Be committed to social responsibility, Harmony and gratitude (Sweet Peas). Let me inspire you to discover and speak up (Iris) through new friendships and seeking knowledge (Bachelor Button). Be patient in your discovery and let fate lead the way (Flax)."
Besides her special Earth Day arrangement, there were arrangements all set to go in jars to take home or drop by for a friend.
Simply Ours had baked goods of all kinds. Want a homemade pizza to take home and bake in just a few minutes for dinner? They have them with a variety of toppings. Homemade bagels, breads, muffins, and dessert bars are sure to please. The lemon bars, for example, are made with a shortbread crust with homemade lemon curd and come in a generous portion. Large enough to share if you were so inclined.
Fresh eggs. Fresh herbs. Pickes, relishes, jams, and jellies in many flavors. Local honey. Jewelry. Wooden crafts. Pottery. The selections go across the spectrum. There is something for everyone.
The vendors are fun and smart and enjoy sharing their knowledge about their particular specialty. They are also fans of each other, pointing out offerings you may have missed from their fellow vendors and joking with each other and their customers. They make the experience even more enjoyable.
Pecan Park is not a traditional park, but a small area in the middle of the city parking lots at the corner of Waters Street and Center Street. People usually park in these city lots, but it is also an easy walk from other public parking around town. Parking for the market is not allowed in the private spaces on the Broad Street side of the park.
Thus market is a favorite for many locals who enjoy not just the atmosphere, but the ability to stock up for the weekend.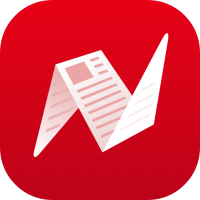 Have you downloaded the News Break app? You can do that here