A community close at the Iredell County and Yadkin county lines has been the home of a small Amish community for quite a number of years. Drive through the beautiful countryside in this area, and you will often see Amish families in their distinctive clothes tending gardens and going about their daily lives. You may catch a glimpse of a horse and buggy headed down the road.
The Shiloh General Store has been a successful business venture for the local Amish community. Owned by Phillip and Mary Graber since 2004, and expanded to its current 3,500 sq. ft. in 2016, it brings a store that not only provides grocery basics to the rural area, but a great of more unusual and difficult-to-find products that draw people from miles around. It serves as a base of sale for several Amish businesses, not only dealing with grocery items but connecting you to everything from Amish quilts to storage buildings to wooden chairs, swing sets, and porch swings. The store's website contains a detailed list of some of the products offered.
Tne store is the kind of place where you go to browse. Looking for pickled quail eggs? They've got them. Apple butter? Definitely. Looking for spices of all kinds? They've got those, too. A variety of, soup mixes, honeys, snacks, jams and jellies - they are all among the vast variety of things you'll discover as you browse. Sour cherry rhubarb jam something you've been craving? You probably won't find that in your local grocery, but the Shiloh Store will fix you up.
There are Amish hats and aprons, as well as books for children and adults.
You'll find fresh peanut butter and cashew butter. Have you ever had butterscotch peanut butter? I had never thought about that combination, but it is now on my list of things to try on a future visit. You also can pick up some freshly ground coffee, if that is on your list.
The store has a selection of frozen prepared meals, as well as Moravian chicken pies.
The deli not only offers meats and cheeses, but you can order sandwich or one of the soups of the day. Grab a birch beer or a cream soda and remember your youth. The store has a large porch with comfortable seating where you can sit and eat your lunch, or simply relax and chit-chat with other patrons when your partner gets engrossed in all of the store offerings and your feet need a rest.
The bakery offers homemade doughnuts, cinnamon rolls, breads of all kinds, cakes, and pies. Along with the very large candy selection, if you have a sweet tooth, you will face temptation.
The staff is friendly and helpful and make shopping an enjoyable and relaxing experience.
You'll find the community about an hour north of Charlotte, about 25 minutes north of Statesville, about 45 minutes west of Winston-Salem, and about an hour from Hickory. The address to the store is 5520 St. Paul's Church Rd., in Hamptonville, NC.
The Shiloh General Store is open Tuesday through Friday from 9 a.m. to 5 p.m. and Saturdays from 9 a.m. to 4 p.m. They are closed on Sundays and Mondays. Hours do vary depending on the time of year, so especially if you plan a trip in the winter, check with them before you go.
But spring? It's a perfect time to go. Don't rush and enjoy a drive out in the country. It's a good place to get lost for a while and get away from the stress of your normal life.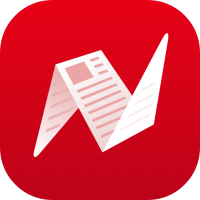 Have you downloaded the News Break app? You can do that here.