Ashley Stovall teaches art to students at N.B. Mills Elementary School in Statesville. He displays some of his own art in his classroom so the kids he works with are exposed to it.
Stovall, who grew up in Iredell County, says the best part of his job is knowing he can inspire people.
"When I was growing up I didn't see artists that looked like me," Stovall said.
Stovall describes his art as "editorial abstract" and cites his influences as painter Ernie Barnes and photographers Gordon Parks and Angel Adams.
While Stovall is also a photographer, his paintings are the highlight of this particular exhibition. You can find some of his photigraphic works displayed on his website.
He said he draws what he sees around him, and draws heavily on personality to tell a story.
Stovall's art is on display at the Iredell Art Council gallery at the Old Jail through April 29. A reception to celebrate the exhibition was held on Wednesday, April 7, and an enthusiastuc crowd of all ages (including some Stovall's students and their families) celebrated his work.
To schedule a viewing of the exhibition, text John Kopplemeyer at 704.880.2101 or email the Arts Council at mail@iredellartscouncil.org. Art from the exhibition is available for sale.
The Iredell Arts Council is a non-profit arts organization serving the residents, artists and arts organizations of Iredell County.  The organization serves as an extension of the NC Arts Council as their Designated County Partner for Iredell County, and is funded through individual and corporate donations, grants and the NC Arts Council's Grassroots Arts program. 
The Arts Council will also be sponsoring the local Artist Spotlight on April15, which highlights local musicians. It is to be held at 7:30 at their S. Center St. location.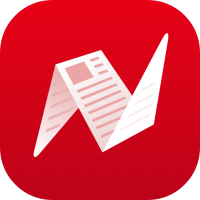 Have you downloaded the News Break app? You can do that here.