Photo by Kim McKinney
Breanna Nguyen, 18, applied to Yale University on November 1, 2020. By December 16th she knew she was one of the small percentage of applicants that was admitted to the Ivy League university.
Nguyen applied as an early applicant to the school, and as such was not allowed to apply to another private university until she received word as to whether she had been admitted under their single-choice early action program. Yale has announced that 10.5% of those students who applied through this early action program were admitted, down from 13.8% and 13.9% in the last two classes.
In other words, Nguyen is 1 of 837 early action students accepted out of the 7,939 students applying. Nguyen said she believed more people would be applying to Yale this year, since like most universities submission of ACT and SAT scores were optional. It's unknown what this year's total acceptance rate will be because the applications have not been acted on, but the class admitted this past year saw about a six percent acceptance rate. If it follows the early acceptance students, that rate will also be lower for the class of 2025.
Nguyen did submit her ACT scores, and her #1 class ranking at South Iredell High School (with dual enrollment at Mitchell Community College) certainly helped. She's a member of the National Honor Societies for all subjects for which she was eligible and Secretary of the English National Honor Society. She's also a member of the Beta Club and was elected to attend the 2020 NC Governor's School, canceled because of COVID.
She knows, however, that many with similar accolades are turned down by Yale. When asked what set her apart, Nguyen said she tried to be completely authentic as she filled out the application. She said she believes students often answer using a profile of the kind of student they think the university is looking for, while she believes most universities are looking to have a diverse student body with students who are confident in the people they are now. She said she filled out all applications herself and wanted them to reflect her own point of view.
Because she could apply to state universities while applying to the Yale early single choice program, Nguyen also applied to the University of North Carolina at Chapel Hill and North Carolina State University, her brother's alma mater. She said the biggest difference in the Yale application was their requirement for very short answers to their questions, often limited to about 300 characters.
Nguyen said she has handled the COVID schedule changes well overall, but admitted the number of changes has been difficult for some students. The schools have switched back to a 5-day a week schedule this week, after a schedule where Wednesday was a virtual day and the other four days were in the classroom.
Sports have been one of the biggest changes she has seen with the coronavirus. As a member of the basketball team, Nguyen was not one of the few chosen to participate in games with other schools but said she still enjoyed being part of the team and attending practice. She said students got used to masking as they played.
Nguyen especially enjoys being part of the track and field team and was looking forward to that season beginning soon. She plans to participate in the jumping events (high, long, triple) and also the discus.
Not only does Nguyen attend high school and early college, but she works from 25-35 hours at Walgreens in Statesville. She has been able to work in different departments in her time there and has enjoyed her work.
Turning 18 this year, and a front-line pharmacy worker, Nguyen was eligible for the coronavirus vaccine. She did her research, convinced her parents, and made the decision that she wanted to take the vaccine. She deals with the public often and said the number of customers properly wearing masks is often low.
Nguyen tries to stay amused at the people who are confused that she is a natural citizen, born and raised in Iredell County. With a low Asian population in the area, she knows she is unique, but often gets questions such as "What brings you to the United States?" or "How long have you lived here?" She said people have commended her on her excellent English. She tries to kindly educate them.
It was especially difficult early in the pandemic when people blamed Asians for the spread of the coronavirus, even someone like her born In this country and of Vietnamese descent. Working with the public at Walgreen's Nguyen had to learn to deal with the stress of people often making racial comments and slurs. She came through it with a strong resolve to make things better and a desire to keep herself open to diversity.
As for her future career, Nguyen isn't completely sure as to what she wants to do. One possibility is medical school, with an eye on being a psychiatrist. But overall she wants to start down that path and see what captures her interest.
As for what would drive her decisions towards a happy life, Nguyen says "If I had a job and looked forward to it every day and it made a difference - that would be a good life."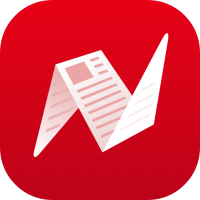 Have you downloaded the News Break app? You can do it here.