All photos by Kim McKinney
It was an eventful Easter weekend in Statesville, NC. Last year North Carolina was under a stay-at-home order for Easter, but with more people vaccinated more celebrations were happening around town.
Speaking of vaccinations, as of the end of March, 28.5% of the population in North Carolina had been at least partially vaccinated. These numbers continue to go up as providers around the state administer the vaccine. As of April 7, 2021, all adults over the age of 18 are eligible. You can find more information and links to vaccination providers in your area here. Iredell Memorial Hospital ran drive-in clinics this weekend, which moved people through quickly. Thanks to them and all of our local providers who are doing such a great job to see that those who want vaccinations can get them.
Friday night found many people out at bars and restaurants and listening to local music. With capacity limits for bars and restaurants in North Carolina raised to 75%, business seems to be getting back to normal. I was at the Bristol Cafe for Good Friday brunch and then heard local musician Eli Yacinthe and his band at the Red Buffalo on Friday night. People at both were keeping staff busy. Use your best judgment as to whether particular venues meet your personal standards for COVID protocol, as they vary.
The Sharpe House had their Easter Bake Sale his weekend, with goodies delivered to your car by their fabulous footmen. Coming up May 8 their delightful teas will begin again, held outside on the lawn. You can find out more about it here. It's a fun activity to enjoy time with a special mom in your life and make sure she is getting the royal treatment.
And then there was Easter. Sunrise services provided an easy way to celebrate the day and socially distance easily. Many churches are back to normal indoor services, though many have instituted masking and distancing measures for the coronavirus.
All around town crosses were decorated with linens and beautiful flowers. Grace Baptist Church did a parade by the houses of their members who are unable to get out for the day, as they did last year. Families around the county were gathering, though most gatherings seemed to be a bit smaller than usual. Easter egg hunts were mostly limited to a few kids, but that doesn't damper the excitement. It's not back to normal yet, but it was a bit closer to last year.
Looking for something to do this week? Howard Family Farms in Harmony have their tulips blooming and ready for picking. I'll tell you more about that later this week, but it's a favorite place of mine in the spring to go to see the gorgeous fields and get a beautiful bouquet to take home.
The Iredell County Board of Commissioners meets Tuesday, April 6, with the Pre-Agenda meeting at 5:00 p.m. and the Regular Session at 7:00.
Theatre Statesville is doing an online performance of Five Women Wearing the Same Dress. You can buy tickets for that virtual event here. The show continues through April 11, 2021.
Auditions are also coming up for Theatre Statesville's June performances for The Jungle Book. Cast members are needed for ages ten and above. Auditions will take place April 11th and 12th. Contact Chad Schuermeyer at chadviolin@gmail.com to schedule your audition and for more information. Auditions will be cold readings, with possible callbacks April 13th.
And an Artist's Reception for Ashley Stovall's April gallery show will be held by the Iredell Arts Council, Wednesday, April 7th at 5:30 p.m. at the Art Council's Gallery at the Old Jail, 203 South Meeting St. in downtown Statesville. Meet the artist, see his work, and have some light refreshments. The event is free to the public.
Enjoy your week in Statesville and Iredell County!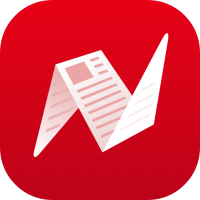 Have you tried the News Break app? You can download it here.