"The first duty of love is to listen." — Paul Tillich
I have absolutely no recollection of hearing this quote, but I jotted it down in my notes program on my phone to think about later, as we writers often do. I haven't removed it from my app. It's one I want to be reminded of from time to time.
As many understand, recent times make me want to put my fingers in my ears as I did as a child, humming a song I made up and living in a world that closes out reality.
But that's the main problem, isn't it? When you have a world of people all doing the same, we cannot be loving each other well.
As I make my way around social media, reading comments and commentary, and personal accounts, it seems that everyone is talking in a vacuum. There's a lot of screaming and yet also a lot of excellent points that no one is hearing because they are clambering to make excellent points of their own.
There seems to be something that is driving a frenzy that will lead to nothing but a more hostile world.
We need to listen.
We need to listen even if we are put off by their demeanor.
We need to listen even if we hate the tone of their voice.
We need to listen even if we don't like the way they are looking at us.
We need to listen even if we think we know what they are going to say next.
We need to listen without figuring out what our response will be as they say what they need to say.
We need to listen through the pain.
We need to listen through the fear.
We need to listen through the crazy.
We need to listen when someone else's experience is different than our own, or even almost the same. We need to recognize that difference.
We need to listen while keeping our minds open to the fact that everything we have learned to date about the subject at hand, whatever it is, may be wrong — even our experience.
Maybe we needed better glasses; maybe we only saw part of what was there, Perhaps we were preoccupied with ourselves or our own, or perhaps it happened behind our back as we were focusing on something else shiny in front of us.
The best lesson I have learned in life is to be willing to be wrong.
We can't continue to say, "I love my country, but…."
Oh, there are so many buts we could hang our hat on.
How about instead we say "I love my country" and put a period at the end of that sentence?
How about we use love as a verb and not an emotion?
How about we define our country as all of the people who make their home on our soil? Yep, even if we don't think they belong here for some reason.
How about we make an effort to start to do nothing more but listen?
While one person can't listen to everyone in our country, what if we start with one? Someone not like us. Someone who does not live in our neighborhood, or hang out with our friends, or wear the same color skin?
You may have to work to find them because your life is designed to avoid them. But as so often happens, you may also find them miraculously placed in your path. We see people when we are looking for them.
You can start by saying something as simple as "Tell me what you're thinking these days," or "Tell me about your life."
Kindly.
Calmly.
As if you want to know their answer and will take a few minutes to hear their response.
They quite probably will think you are a weirdo and may not want to talk to you. If that is the case, don't press. Leave them with a smile and a word of kindness.
But when you find someone who will talk, and you will if you are even a little bit willing, really listen as they speak. Your mind and heart must be open. Lay any preconceptions aside. Listen to understand their experience, their pain, their joy.
"The first duty of love is to listen."
I'd say the second duty of love is to make sure you heard what they wanted you to hear. Repeat their words back to them as you heard them — that old communication trick we so often disregard. Make sure you understand what they said.
We are so far away from where we need to be, but we have quit communicating civilly. The evidence is when people talk, we typically don't know what they said afterward. Our goal is to win every argument, so our words are the ones that stay with us. Theirs, we disregard.
Let love be the victor this time.
Tune out the politicians, the lofty pontificators, the screamers, and your usual circle of advisers. They're perpetuating the chaos. You have heard many of their voices, and I suspect you can't pull them off their soapbox. Saving face is their idol; truth only an illusion that matters if it fits into their box.
Get your brain back.
Look for the real people. The one others aren't seeking out. The quiet one. The sad one. The tired one. The struggling one. The one who sleeps with futility as their companion. The one who has stopped trying to speak. The voice not heard.
Make an accountability pact with them. A vow that you will actively notice the people around you not like you, and find ways you can make a kind connection.
Nothing elaborate. Nothing pandering. Maybe merely making an effort to offer a trusting smile to others as your "go-to" expression.
Ask if you can check in with them periodically to make sure you don't forget. Always ask how they are doing. Always be truthful as to how you are doing.
Love your neighbor. That neighbor that you don't know. That neighbor that you don't understand. That neighbor that irks the snot out of you.
Remember - love is a verb and not an emotion.
If you do nothing else, remember,
"The first duty of love is to listen."
If we listen, love will increase, and hate will decrease. We need that now.
I'm tired of the yelling. I've been talking to others, and they are tired of it, too. We're going to love instead. Actively. We stand together in unity.
Join us.
"The first duty of love is to listen."
But much more is required afterward.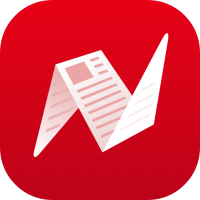 Have you downloaded the News Break app? You can do it here.