Photo by Justin Aikin on Unsplash

It was before the pandemic. We were vacationing in Costa Rica. The trip was amazing but had also including snags such as lost luggage and long lines and screwed-up reservations. That had all been straightened out and we were ready to relax and enjoy the country.
A friend and I went to a little outdoor bar for a glass of wine before dinner, so we could talk about our day and people-watch. A minimal amount of wine poured into our glasses (maybe two ounces), for a cost of around $12 US. This was almost the price for which we could have purchased a bottle. This was not an expensive wine.
It set my normally laid-back friend off. She is not often angry, so I was a bit shocked (and amused) to see this get to her and for her to make a bit of a scene.
She took the waiter to task. Only a few words were required and firmly delivered.
We got more wine.
Since that time, it's become something we watch when we order a glass and a point on which we judge a bar or restaurant. There's an unmarked point on that glass that we believe needs to crossing to feel as though we are getting what we are due. We generally agree on that point, and other friends we have discussed it with have been in line with our feelings. We know this because you talk about such things when out drinking wine.
There are no firm rules or regulations for what makes a standard pour, though checking around with those in the restaurant business, five ounces appears to be the norm. That seems about right to me. I'd even accept four.
But the impression an establishment makes from not pouring that tiny extra increment of wine is usually noted, be it consciously or unconsciously. In these days of social media, your lack of generosity for not meeting that invisible mark can be communicated far and wide.
We can apply this wine glass standard to every relationship we have. Not just to our customers, but our employees, our friends, and our families. Are we pouring enough into their glasses, or acting a bit sniggly?
These people in the various aspects of your life? They may tell you that you're not giving them enough, or they may not. Often they believe they shouldn't have to say anything - you should notice. They may be afraid of your reaction or scared of a confrontation. They may have been cheated in life for so long that they are not consciously aware of not getting their due — but their unconscious mind may be taking notes.
One day they may blow up, and you won't know what hit you. Their reaction may appear more emotional than the incident at hand, but they have their reasons. They're upset about that little bit of wine you've repeatedly been holding back. That you have held back because you forgot your priorities or because you wanted to add more to your personal coffers. After a while, it occurs to them that they're probably not all that important to you.
We should share our time, attention, and stuff generously with those who matter to us. When we don't, they often get that hollow feeling that we're cheating them. Your small profits today are costing you a great fortune for the long haul. All because you're not paying attention. Or you're greedy.
My friend gave the bar a gift in letting them know what these customers thought. The folks you encounter do the same to you if they give you their opinion, even when it is unpleasant for them to say and for you to hear. I am quite sure we would not have been the only ones to judge that bar in this way, though many would have said nothing and silently steamed. These are the kinds of things people notice.
Did the waiter learn anything from being called out? It's difficult to say. I guess that would be determined by how much they poured into the glasses at the next table served.
Provide value for the pour. Don't give a pittance of wine for the price of a bottle. Your people deserve more. They deserve to know they matter so much that you will provide for them fairly, but better yet that you care enough to provide for them abundantly. And yes, you deserve the same.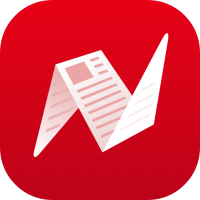 Have you downloaded the News Break app? You can do it here.