I collect friends. Once I add you to my circle, it's tough to leave.
They say you pick your friends, but I am not sure that has always been true in my life. Most of mine seem to have come into my life by circumstance and we attach ourselves.
I met some of my close friends in high school and college. Some in those lean years after college, where we tried to have a social life on $3 or less for an evening (of course it can be done. and it bonds you for life). I met other folks as I moved for jobs…some I met volunteering, some at church, some from travel, some from common interests.
I have even met some friends via Facebook…either snarky or funny friends of friends (make me laugh often, especially if you are smart, and I'll claim you), some in support groups for things like fitness challenges, and some because I am a balloonist and we all are a bit obsessed with looking at each other's pictures and hearing about each other's adventures.
I'm loyal. Once you are my friend I don't release you easily. If invited, I'll be at your birthday party or your wedding(s). If a parent dies and you want me there, I'll do all I can to make the funeral. If you're leading a community event, I'll try to attend and bring a crowd with me. You're a performer? I'll try to get there early to get great seats and I will clap the loudest. You get a promotion, I'll show up for the celebration.
If you do something dumb and break your own heart or someone else's? I'm still going to be there because that's when I think you need me most.
But as much as I believe loyalty is the cornerstone of friendship, sometimes friendship needs to simply fade away.
Here are some examples of "bad friend" behaviors:
They do not celebrate when good things happen for you.
They're not there to hold you up when bad things happen.
They make jokes at your expense about something you are sensitive about - and they know that you're sensitive about it. (Note that this may require you actually tell them at least once that it is an issue because sometimes people just aren't as intuitive as you.)
If you seem to always bore them, or annoy them, or you just don't feel good about yourself after you are around them.
You dread spending time with them - whatever the reason.
It doesn't matter how long a person has been in your life. True friends you have had for years are treasures, but people who don't treasure you are like that outfit you haven't worn in a year — regardless of how long you have had it or how great you looked in it once upon a time, sometimes it is time to just throw it out. I admittedly have a difficult time getting rid of those outfits, so I definitely have a difficult time getting rid of a friend.
Breaking Up With A Friend
Breaking up with a friend doesn't have to be a big major confrontation. Actually rarely ever does it need to be. Sometimes you just have to make a mental note and realize that certain people are not capable of being the kind of friend that you need at a certain time.
Some people are just not good at friendship.
Some people just don't want or need more than one or two friends.
Some people are not able to maintain friendships by long-distance, or if they are at a different life stage than you.
Some are not able to maintain friends with their single friends if they are in a relationship, or with their coupled friends if they are single.
Some are embarrassed if they are less successful than you, or don't feel they have much in common with you if they have more.
Some were around you at a bad time in their life, and because you bring up those memories, are uncomfortable being around you now.
There are a lot of reasons for the division. Most of those reasons don't have anything at all to do with you.
I've been surprised with treasured friends who have so willingly left my life with (seemingly) no regret or looking back. Others have miraculously stayed in spite of obstacles.
I love when people come back into my life from my past and we get to reconnect the friendship. For many of my friends, time and distance don't seem to change us. Give us a few minutes together, and it is just like it was 20 years ago.
I can only think of one friend I had a somewhat confrontational breakup with. He had drug issues and I saw what it was doing to his life. I had to tell him I couldn't be around him anymore. It tore me up. But if he ever wanted to renew the friendship, it would happen. If he is clean.
There are some friends who just seemed disinterested in our friendship and I had to just release on the level of "If you love something set it free. If it comes back to you, it is yours."
Some came back into my life, and some didn't. At some point, you have to just let yourself be OK with that and take it as it comes - and be thankful for those who have stayed.
Most friendships are journeys. With most, you venture in different directions and your paths merge in and out. Some you share the path with for a long time. Some friends you need to lead, some you follow. In most, you will walk side by side.
But all friendships, like all relationships, require a bit of commitment, a bit of work. All friendships should encourage you to be better, kinder, more fulfilled, more joyful. All should see your potential and purpose and push you towards it.
While they should accept that you have weaknesses, they shouldn't encourage you to be weak. If they do, maybe you've gotten confused about the definition of friendship and that is something that you need to work on.
Great friends are your biggest supporters - and want your life to mean something. You feel the same about them. Those are the kind of friends that you deserve and those are the ones you need to hold close around you. We only have so much time on this earth - why invest in those who don't light up when they see your face?
Those who don't seem to notice the real and magnificent you? It's OK to let them float away.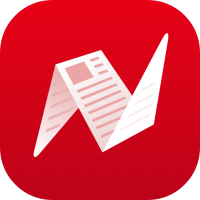 Have you downloaded the News Break app? It's a great way to stay in touch with the subjects and writers you love. Download it here.