All photos by Kim McKinney
One of the negatives COVID restrictions brought to our community was the cancellation of the lovely teas that Keith Rhyne and his staff held each month at the Historic Sharpe House in Statesville, NC. Each had a theme for the month, and delighted guests with delicious treats and spectacular service as friends,.family, and strangers enjoyed afternoon tea together.
If you don't know Rhyne he is a creator of beautiful events in and around the Statesville area. He also is the site manager at the Sharpe House. Rhyne not only plans events at the Sharpe House but also can assist people in planning larger events at other local venues. He is a master at decorating and serving delicious food but also works to make sure his events turn into something unforgettable. He has excellent knowledge of the entertaining possibilities available in the Statesville area, as well as its history.
The Historic Sharpe House was built in the 1860s and was the home to Statesville's first mayor, Silas Alexander Sharpe, and his family. The house is supported as a local charity and has a board of directors that oversees its direction and maintenance.
Rhyne is a fan of Downtown Abbey, and over the years has made sure the service at the Sharpe House reflects his love of that time period and its elegance. He has trained a staff of footmen and they not only dress the part but serve guests accordingly. It's a special touch for any event.
In normal years, the Sharpe House not only holds the monthly teas, but has hosted weddings, showers, murder mystery dinners, Downtown Abbey events, theater productions, and charitable, family, and community events. It's a popular venue for Statesville residents, but also at the crossroads of two interstates, is an excellent location for events that attract out-of-town guests.
With St. Patrick's day coming, and occupancy restrictions making a St. Patrick's Day tea impossible, Rhyne has a sale of Irish goodies planned. All proceeds will go to the Sharpe House.
There are pot pies for sale - ham and cheese, minced beef, and chicken. Two individual serving pies are available at $10.68 (including tax). Gluten-free pies are available at a cost of $14.95. Also available are Irish Colcannon (cooked cabbage and potatoes), Irish potato salad, apple pork sausage rolls, Irish Cream bundt cake, Golden Sultana bread pudding, Bailey's brownie for two, Antrim cookie bars, pints of orange curd, pints of Devonshire cream, or a quart of spiced pear halves. Note that most items have gluten-free options.
For more information on the sale, you can link here. To purchase items, go here. Orders are through Eventbrite, which Sharpe House and other local groups often use for ticket sales for their events. There is a slight charge for this service, but as a loyal partner the Sharpe House wanted to make sure Eventbrite was not slighted and their business supported at a time when many events they normally would have worked with have been canceled.
Note that Wednesday, March 10 at 7 p.m. is the deadline for orders, and items bought will need to be picked up on Saturday, March 13th, from 11 a.m. to 3 p.m.
Pick-up will be at the parking lot behind the house, at the intersection of S. Meeting and W. Sharpe Streets. The footmen will be ready to deliver your goodies straight to your car.
To hear Rhyne talk a bit more about the Sharpe House and some of the other events that he has been involved with, listen to an interview with him on the podcast It's A Mix.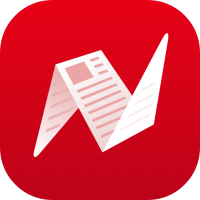 Want to download the News Break app? You can do that here.