Her name was Mary. She was a co-worker and an acquaintance. When I heard they diagnosed her with Stage 4 ovarian cancer, I worked in another state.
I sent a card and kept up with her through the company grapevine. She had surgery and chemo, and some time passed.
I returned to a new position with the company in the city where she lived, and she had returned to work. I'd stop by her desk when I was around her department to see how she was doing.
One day she tells me her doctor wanted her to go to Duke Hospital to see if she was a candidate for a bone marrow transplant. I asked who was going to the appointment with her, and she said she was going alone.
No one in her family was going. Not her husband, her 16-year old daughter, or her mother-in-law. I didn't understand. Every member of my family would have fought to be the one to go with me.
She was just an acquaintance, but I offered to take a day off work and go to the appointment with her. I had plenty of vacation days left, and I hated the idea of her going by herself. She agreed and seemed relieved.
She asked me to come in with her when she met with her doctor. She was a good candidate for the transplant, he said, and it was her only treatment option remaining. I was the only one who asked questions during her appointment. I asked a lot and took notes.
When we got into the car, she asked me, "What do you think I should do?"
I looked into her eyes through tears and said, "Your daughter is 16. There are no other treatment options. I believe you have to do it."
She did. It happened several weeks later, around Thanksgiving of that year.
She stayed on my mind. It was time for me to go home for Thanksgiving, but I knew she was receiving the high dosage of chemo that was destroying her bone marrow. I decided to go by the hospital to see her before I drove home, though it was over an hour in the other direction from where my family lived.
I remember that night clearly. It was dark, and the rain was pouring, the visibility horrible. But I made it there. I finally found parking, and with a few sets of directions in the maze of a hospital, I found her room.
The staff was great, and they told me how to suit up to see her. I went through all the steps. The paper costume and mask were fetching.
I walked into her room, and she lay curled in a fetal position asleep. She had no idea I was there. No one else was there either. Her family was still missing. To me, it was beyond sad. I come from a close family, and I would never be alone at such a time — especially the day before Thanksgiving.
I wrote a note for her to find when she woke up so that she knew I had been there. It was important to me that she know that she had not been alone the whole time. I left and was on my way.
I returned early the next week and found her husband there. It was the first time I had ever met him.
I had already formed a negative impression of him, though she had never spoken of him as anything but positive. But it nagged me — what kind of husband lets his wife go through something like that alone?
I got more confused as we talked. Mary's husband was nice. Engaged. He was taking care of her well while he was there. He consulted with her doctors and reported to me what they said. I left the hospital that evening wondering about the dynamic. If he cared, how come he never seemed to be present?
I spent a lot of time with her after the transplant and when she returned home. I only saw her husband a couple more times and talked to him on the phone once when he needed help with her insurance. I never met her daughter or mother-in-law. I thought about her family a lot, though. I kept trying to figure it all out. Why did they seem so absent? Something did not compute.
After much thought and more life experience, I now believe Mary was the problem. She was the caregiver of the family. Mary did everything for them, even while she was sick, but never learned how to accept care from them. I suspect they asked if they could help, and she told them all was fine. They believed her and took what she said at face value.
I didn't ask Mary if I could help — I just did. I was respectful when I asserted myself, but assert myself I did. It is interesting to me that she was able to accept care from me, almost a stranger, though as I have gotten older, I understand this is not uncommon. If she said yes to me and lost our friendship, it wouldn't matter much. If she asked too much of her family, she thought they might consider her too much of a burden.
She lived about a year after the bone marrow transplant. I sometimes wondered if telling her she had to do it was the right advice. Because of her daughter, I still believe it was. She did not live to see her daughter graduate from high school but did live long enough to plan and pay for her graduation party. Her daughter knows she did everything that she could to live.
Mary was wrong. You should let those who love you care for you. Her husband was not able to demonstrate the love he vowed to give "in sickness or in health." Her daughter didn't get the practical experience of caring for her mother. Her mother-in-law was not allowed to look after Mary, as Mary had looked after her.
Sometimes giving is easy, and receiving is hard. If this is an issue for us, we need to work on it. Love requires both.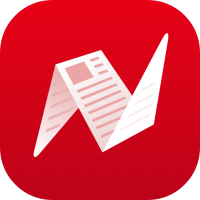 Have you downloaded the News Break app? If not, you can do it here.