I really hated running. Every step I would run I would be reciting a mental mantra of "I hate this. I really hate this. I haven't even run a minute? How can that be? How am I ever going to finish? I'd look like an idiot if I stopped now. Do I care if I look like an idiot? Why do I keep doing this to myself?"
Those thoughts kept me occupied and if I hung in there, I usually would meet my goal for the day. I went from where a minute seemed to be a day to where I could run a 45-minute span without stopping and say "Yes!"
While I never got that "runner's high" others have talked about (does it really exist?), there were moments of pleasure and certainly of accomplishment. But still, progress or not, overall I hated it.
So why did tears come to my eyes when my doctors and physical therapist (a total of four medical professionals before I believed them) told me I couldn't run anymore and I realized they were serious? I would have thought that if someone told me that there would be tears of joy. The tears were sadness. And frustration. No one was more shocked by my attitude than I was.
It turns out running brought good things to my life.
I could run in my own neighborhood, or on the treadmill in my own house, whenever it fit my schedule. No gym membership or time schedule was required. It required good shoes, but little else in the way of equipment. There was little room for excuses.
I lost weight. This never happened to the same degree from other work-outs.
I don't typically hold onto a lot of stress, or so I think. When I finished a run, I realized there was more stress than I knew, but it was left on the road.
I got to spend quality hang-out time with friends. My friends and I had long conversations as we ran to pass the time and encouraged each other in many areas of our lives.
I met new friends by joining online support groups. To this day I am still friends with many of those folks.
My running girlfriends and I did every silly race we could find. We wore tutus, did color runs where we had colored chalk thrown all over us, were chased by zombies, scaled obstacles, and rolled in the mud. I still see those pictures and laugh and only remember the fun. None of the pain or frustration. (But there was some pain. And frustration.)
I learned I could do so much more than I expected of myself. One day I would think a goal was impossible. I'd try it again the next day and would glide right through.
I learned the value of consistency. Progress was stalled when I took too many days off in a row. It was easier to quit when I missed a few days and it was not a priority. This made me hesitant to miss many days.
But the biggest impact running had on my life was the work it did on my brain. While my mind ran that tape of negative messages, the actual run negated them.
Running reminded me that my mind can be my enemy. It is often a liar.
My mind tells me I can't do things that I later prove that I can.
My mind tells me that I'm not good enough, don't have what it takes to succeed, that I am not athletic and that athleticism is something you are born with….or not (I, of course, was "or not"…it said).
My mind tells me obstacles are insurmountable.
My mind tells me that I am all I ever can be….that I won't get better and, if anything, I will regress as I age.
My mind doesn't always respect me, and I would say that it even hates me sometimes.
The truth is that we're way more amazing than the limits of our minds.
You've heard the saying "What the mind can conceive, you can achieve." Another lie. We can achieve so much more than we ever can imagine.
A lot of us have minds full of negative messaging. I think some is innate. Biology predisposes us to think in a certain way. Think of depression. Think of our attitudes after a sleepless night. Think of the hormones of adolescence. or menopause. They mess with the way we think.
Some of us have spent a lifetime hearing negative messaging from those around us. Some purposely say negative things about us, yes, but the vast majority don't. Or wouldn't if they knew the impact they really have on us.
Sometimes we interpret subtext that isn't there.
Sometimes we bear the brunt of their own issues - they feel bad about themselves and want us right there with them.
Sometimes they think they know us, know our potential, know our character, and know our weaknesses. They may know something about us, but nobody ever knows everything about us.
We forget these folks are only human and their judgments, like our own, are limited. Some may be based on truth, but not the whole truth. Some may speak really well, but not have a clue about what they're talking about. Voices dragging us down are to be ignored.
Running showed me I could do something that I thought was impossible. I remember the first time someone called me a runner. It was a casual reference I overheard this guy make to someone else, which made it all the more special. It wasn't pandering to me. That is really how he thought of me.
He saw me run regularly, no matter the quality of my running. He saw me running often, so to him, I was a runner. I became one that day in my own mind.
I also did have the naysayers (or nay thinkers). Friends who would make veiled comments about my lack of potential. I finally got so I would say to myself "Yeah, I used to think it was impossible for me, too." Once again, their issues and their opinions were not necessarily true or about me. But for every one of the naysayers, there were probably five people who said "Of course you can." Those were the voices to which I chose to listen.
I never wanted to be a runner of any great caliber or accomplishment. I liked it simply because it was fast and efficient and effective exercise.
I ran worse in the few races I ran in than I would run on my own. My best running was in private. I liked the runs I would do in my own neighborhood. I found other runners would often discourage or intimidate me more than motivate me. This was not their fault, but once again the fault of my warped and competitive mind.
It was in my neighborhood, all by myself, that I first ran for thirty minutes without stopping.
It was my neighborhood that I built a personal routine focused on improvement.
It was in my neighborhood that I celebrated most of my victories, alone and quietly.
It was in my neighborhood that I could throw shoes on, go outside, and start fighting to win the battle in my mind.
It was in my neighborhood that I could quiet myself the best and actually acknowledge the mental battle I had going on in my head was actually funny and not truth.
When I started to have problems with my knees, I never thought it was anything serious. But when the pain got worse, and the x-ray showed the damage was not something that would heal and go away, I was told I needed to stop running and jumping. The jumping was a surprise. I never thought I jumped much until it started leading to injuries each time I did. "I'm a grown woman, for goodness sake. Grown women don't jump!" Wrong. I found I jumped a lot.
The news that running was not part of my future was grim. I've found alternatives to running, but still none that work as well for me. I can hike and row and bike and swim and do yoga and many other things. Many of these things I love doing more than running. But still, not being able to run stings.
But the lessons I learned, I carry with me.
My mind is a liar.
No one knows my full potential - not me, not "the experts", not well-meaning family and friends. No one who ever puts limits on the possibilities.
Obstacles will appear. Yes, I can just run into them again and again until I knock them down (or die trying), or I can regroup and take another route. Maybe the other route won't be so bad.
Life is a smorgasbord of opportunity. Why stay in a rut? Why not try a bit of this and that and next time something else? Running was great for me, but now I go for variety.
Life after running is good. Even if I still miss it sometimes. It is a friend that I only realized enhanced my life when they were no longer in it.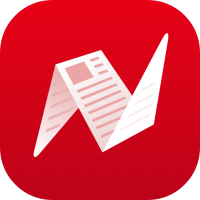 Have you downloaded the News Break app? You can do that here. It's an easy way to stay in touch with news in your community.