Stickers, colored pencils, glue sticks, and markers spread across the table as 10-year-old Oliver Fiske joyfully decorates the envelope of a handwritten letter intended for residents at a nearby nursing home.
For the last year, Oliver has been sending letters and homemade artwork to older ones isolated by the pandemic in their small Wisconsin community of Twin Lakes. He explained, "I want to make people feel better."
Oliver's mom, Carrie Fiske, related: "He likes to write about a hope for the future." The Fiske family has enjoyed sending encouraging letters to others so much that Oliver was moved to say, "I hope to still make cards after the pandemic, but it will be really nice to hand them to people in person."
The children's efforts have touched hearts.
Oliver's family is one of many Jehovah's Witness families who are using the challenges of the pandemic to help teach their children powerful object lessons in compassion and community service.
Love of neighbor is a central tenet of Christianity for Jehovah's Witnesses. It is the driving force behind the organization's public ministry as well as its decision in March 2020 to suspend in-person preaching in response to COVID-19. Since then, Witnesses young and old have shifted to sharing a positive Bible message with their neighbors through letters and phone calls.
"Jesus taught that there's more happiness in giving than in receiving," said Robert Hendriks III, U.S. spokesman for the organization. "So when children are taught to recognize the needs of others and reach out to them from the heart, they are learning life skills that will contribute to a happy life and also benefit society at large."
Evie Angle, a mother of two from Plattsburgh, NY, credited resources from the organization, including videos on its official website, jw.org, for helping her do just that.
"Seeing the videos promote helping others and showing empathy has allowed all of us to meditate on such qualities and apply them in our lives," she said. "I really appreciate all the organization has done to help me teach my kids these qualities."
In 2013, Jehovah's Witnesses debuted a video series designed to help parents cultivate qualities like kindness and empathy in young children. The animated adventures of Caleb and Sophia, a lovable brother-sister duo, teach lessons in everything from sharing with others to respecting people of all races.
Melannie Lopez, of Bowling Green, Kentucky, sees the free series on jw.org as a powerful tool in raising compassionate kids.
"The lessons in those videos make deep impressions on Alessa," said Lopez of her 9-year-old daughter. "She relates to Caleb and Sophia, and they help her see how to apply Bible principles in her own life."
With her mother's help, Alessa conquered her nerves and phoned one of her neighbors to share Deuteronomy 31:7, 8: "Be courageous and strong … [God] will continue with you … Do not be afraid or be terrified."
Those words hit home for Alessa's neighbor, who explained that she was battling metastatic cancer as well as severe pain from shingles. She thanked Alessa for her kindness and invited her to call again with more scriptures.
Jude Nordgren, 9, and his sister, Rain, 7, have sent dozens of homemade cards and drawings to fire and police stations, social workers, and nursing homes around their hometown of Waterford, Virginia. Their cousin Kaylee, who has Down syndrome, takes part by painting colorful scenes depicting the animals she hopes to play with in the earthly paradise described in Scripture. "I hope people like my dolphins," said the 15-year-old.
In September, the Purcellville, Virginia, Police Department took to its Facebook page to thank the Nordgren children for their cards and artwork: "Thanks for thinking of us and helping to brighten our day! #communitykindness #thankful #grateful."
Hoping to brighten the day for nurses working long hours to fight COVID-19, kindergartener Benjamin Milbradt wrote a letter to a medical center in his hometown of Salina, Kansas:
"Dear Salina nurses. My name is Benjamin and I am 5 years old. I want to thank you for taking care of people. That can bring stress. Jw.org helps. One day no one will be sick. Isaiah 33:24. Sincerely, Benjamin."
Soon after, Benjamin received a thank-you letter from the hospital staff, informing him that his note was sent to all 2,000 employees of the hospital system.
"Your letter made so many people smile," they wrote. "We wanted to make sure you knew how wonderful it was to hear from you. We hope you are doing well, and don't forget to wash your hands!"
Helping others is also having a positive impact on the young artists and writers, counterbalancing the stress and anxiety many face as the pandemic drags on.
"Social distancing has been hard on the kids," said Leslie-Anne Weaver, whose family attends the same congregation at the Nordgrens, "but they've always enjoyed arts and crafts, so combining that with caring for people has been great for them."
Her children, Jayden and Asia, like incorporating their favorite Bible verses into cards and artwork. "I'm not the best artist," said 13-year-old Jayden, "but I really enjoy looking up encouraging scriptures and sharing them."
Though Jude and Rain miss seeing their friends in person, mom Revien Nordgren likewise credits her children's compassionate creativity for keeping them in good spirits.
"Despite everything, they're thriving," said Nordgren. "They've experienced the joy that comes from giving, and that's a priceless feeling."
OPTIONAL SIDEBAR
Some titles in the Caleb and Sophia video series (available on jw.org) include:
• "Respect Older Ones"
• "Reaching Out"
• "Love All Sorts of People"
• "Giving Makes You Happy"
• "Be Kind and Share"
• "Help Others"
"Love Your Neighbor"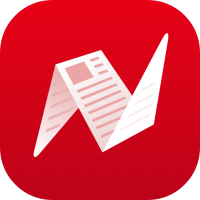 This is original content from NewsBreak's Creator Program. Join today to publish and share your own content.