That means great food, great sounds, plenty of art, and of course, rides for the kids
Harvest time is here! There are plenty of cities, towns, and municipalities throughout southern Indiana — and, no doubt, the rest of the country — where farmers are harvesting their crops of wheat, barley, corn, pumpkins, tobacco, and soybeans, among others, in preparation of getting their goods ready to sell on the market.
Where I live, here in southern Indiana, the New Albany (my city) community comes together to celebrate our bountiful goods. There are activities that stretch from October 7th with the opening Grand Parade down Main Street, to the finale on October 10th.
New Albany is located about 5 miles north of Louisville, Kentucky. Our festivities draw thousands of our neighbors across the Ohio River to come to check it out. The throng of people brings with them a sense of newborn freedom and they welcome the chance to get out of the house for a while.
There's plenty of food, music, and activities for the kids to enjoy. From riding the Ferris Wheel to other all-time favorite rides, and face-paintings to puppet shows, everyone has something to enjoy.
This week-long event is called Harvest Homecoming and has been going on for the past 54 years, except last year when it was curtailed because of COVID-19 concerns.
Needless to say, our downtown merchants go boom or bust, depending on how successful the week's activities perform. Most will see it as a boon because people experience the best this community has to offer, including art, crafts, organizations, food, and fun. Different music bands perform each day and night.
Besides the festival rides, other events include a family movie night at our outdoor Amphitheater, a corn hole tournament, a Car and Bike Show, a Big Wheel Race, Baby Crawl, and a Baby Photo Contest. There is a Kids Tractor Pull, Costume Contest, The Little Miss & Master Pageants, which is a fundraiser for the Miss Harvest Homecoming Scholarship Pageant.
It is a very exciting week for our community. You can run into friends you haven't seen for years and remember the good times that bonded you together. The arts and crafts booths this year are outstanding. You are sure to find that extra special piece you've been looking for while you're visiting.
Beyond all the fun and gaiety, what makes this so special is that the whole community gets together to support all the volunteer efforts to bring us all together. After all the suffering and loss we endured this past year, it's great to have something to look forward to, and to help us build new memories.
The brilliant colors of fall have just started announcing themselves in this region. The bright yellows, oranges, reds, and browns will soon usher in a change in our climate, reminding us to start preparing for "Old Man Winter."
For the next several weeks, we will get to bask in the beautiful foliage surrounding us. It is the perfect time to be thankful for all the surplus goods we have been given.
I have always found this time of year to be exciting, yet, at the same time depressing. I'm sad to see summer ease its way into the past, recalling all the great gatherings I've attended during that time that are fresh in my mind.
Still, it is also exciting when I remember that Thanksgiving and Christmas are just around the corner. Both of those holidays usher in hope and joy to life. Those two traditional events are sure to bring new memories and family closeness to us.
For all the hoopla that Harvest Homecoming brings, what with all the festivities and camaraderie that is spawned, there is nothing that compares to having our loved ones close to us. Togetherness is what bonds our family members to one another. It helps us forget the troubles of the world as we concentrate on familial love and renewed bonding.
When we are able to reach out and touch someone who isn't always there to touch, it brings us a sense of relief. Reestablishing a familiar closeness gives new blood to our relationships. For those who have been confined to another city, or another country, the bond becomes whole again.
Have you ever seen a soldier returning home from a war in a foreign land? You can take this to the bank: The joy and the overwhelming emotion that is displayed by the soldier and family members are genuine and sincere.
That's part of what makes Harvest Homecoming such a jovial event. Renewing friendships and catching up on gossip are readily encouraged.
Oktoberfests are plentiful throughout the country. Traditions and activities may differ from one local to another, but I would be interested to hear if you have any similar events that are held in your part of the world.
Please drop me a note and let me know about your festivities--and follow me to have access to all my stories.
Thanks for reading this!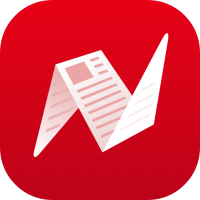 This is original content from NewsBreak's Creator Program. Join today to publish and share your own content. I look forward to reading your stories!