While I was in Vietnam, my folks would write and tell me not to let it change me, as if I had a choice in the matter!
Most of what is written here were taken from notes I wrote to myself back in 1987, some 20 years after I left the war zone. They were an effort to relieve some of the PTSD symptoms I was experiencing. I have intentionally left these notes unedited, for the reader to see the true emotions of what I was feeling at the time.
Where I erred was in masking what transpired over there as I wrote home to them.
Moreover, I compounded that sin when I returned home. I told my psyche to deny it had ever happened to me, and I acted that way. Around my family and friends, I was the same old Kenny. But, beneath the fake mask was a torment that became very burdensome. And now I am in the process of removing some of that excess baggage I have been carrying around.
I read my letters occasionally, and now I realize just how much I haven't ever told anyone about Viet Nam, either in writing or verbally. It is much, much more than just one event. It exists within me, and I withdraw back to it from time to time, especially when something similar occurs in the here and now.
As an insurance agent in real life, I am not accustomed to having to do very much manual labor on a routine basis. As a result, I become sore from the exertion. It is this soreness that is reminiscent of Viet Nam to me. Over there, we would hump the boonies all day long, stalking our prey. Then, at night we would have to dig foxholes to protect ourselves.
Now, I don't know about you, but I would normally be exhausted after lugging around a 25-pound radio and my backpack all day. So, digging a foxhole afterward always left me sore. The normal progression here is that I lock back into Vietnam whenever I awaken and feel sore. I remember the experiences from long ago very vividly and frequent them often in my daily life.
Maybe Vietnam affects me so profoundly because I was the one they were calling with the body counts. It was an affirmation that death was all around me and that I might be next.
I look all around me and see people walking and talking and singing, or maybe even just relaxing in the afternoon sun, and I am glad I am alive. I don't feel guilty about that. But, I do feel sorrow that those who gave everything can't share in my gladness.
Where I erred was in masking what happened over there as I wrote home to them.
What is baffling is that I didn't know the majority of them, and yet, I wish they could sit with me under a shade tree, have a cool glass of lemonade in hand to quench their thirst, and then just drink in the afternoon; Smell the blossoms of the spring; Marvel at the sight of a pretty girl walking down the street. Just live and breathe and feel how good it is to be alive.
I wish they could speak to their families and friends once again, even if it was only to say goodbye. Perhaps the torment their deaths brought them, and to me could be lessened. War is like cancer in some ways. It starts with just a death here or there, meaningless lives — no one cares. Then it spreads! It reaches out with arms like tentacles, draining us of our greatest assets — human lives. Few people care enough to pay heed to the invaluable lesson it teaches us.
War teaches us futility. If you must fight for something you believe in strongly, fight with words. In all the centuries of countless battles our world has endured, not one person has ever died from being hit by a word!
And yet, redundantly, we trod that well-beaten path of bullets and bombs to win for our cause. We deplete our economic resources to perpetuate the war. We deplete our human resources to perpetuate the war. And,
ultimately, at the end of the world supposedly, we will be judged on how well we got along with our neighbors.
If there is such a thing as hell, we're sure to fill the place to the high heavens very quickly come judgment day. Why can't we get our leaders and elected officials to give us a list of our options and then let us vote for or against war? Who are they to say they know what's best for us? As a governing body, why can't they ever opt for the less expensive way all around, both in bodies and money, by saying emphatically: No more war?
In the end, if I am to be judged by how I treated others whose lives I touched along the path of life, I hope I am not judged too harshly for the year I spent in Viet Nam.
I can't make amends for what I did over there. Even my most heartfelt apology is merely a shallow gesture at making things right again. I envision myself in that year as a raging bull in a china shop, raining holy terror on the entire establishment, only to realize at the last moment that I was in the wrong shop, then tiptoeing out the door with a meek shrug of my shoulders, uttering a silent 'Sorry' as I leave.
But for that year in my life, I could say I lived in harmony with my neighbor,' and I am proud of my accomplishments. I haven't always interacted with them as a result of that year in my life. I wish I had been more gentile around them. I didn't want to hurt them or have them hurt me either. It just happened that way.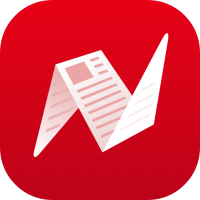 This is original content from NewsBreak's Creator Program. Join today to publish and share your own content.