Colorado has been leading the way in the fight against ageism and, more than ever, older workers are in demand.
The interest in older workers was driven initially by low unemployment rates in 2020. Colorado employers were struggling to find enough workers, and post-pandemic many still are.
"They were saying, 'I have jobs, where do I find these older workers?'" said Karen Brown, CEO at Denver consulting firm, iAging.
Older employees have a lot to offer workplaces and with a higher percentage of the older Colorado population fully vaccinated, they may now be even more attractive to employers.
Colorado's initiative for older workers
The population of Colorado is an aging one, which made removing stigma for older workers more urgent.
Colorado's Above-Fifty Employment Strategies (CAFES) research report was led by Brian Kaskie, a professor in the College of Public Health at the University of Iowa and began the conversation at a conference in Feb 2020.
As it says in the report:
As people live longer, many want and/or need to stay in the workforce beyond traditional retirement age to remain engaged and active, or to adequately save and achieve financial security when they retire. By 2030, according to the Colorado State Demography Office, age 55-plus workers are projected to account for 24 percent of Colorado's labor force.
Since then Colorado employers have been exploring ways to include older employees. Organisations such as Changing the Narrative and Colorado Center for Aging have also been helping to shape people's perceptions.
"I am optimistic that despite post-pandemic worries, Colorado will be in the forefront of older workers." says Janine Vanderburg, head of Changing the Narrative.
Jobs since the pandemic
Job losses were a major concern last year, but Colorado's businesses have been more resilient than expected.
Statewide, employers have been able to recover about 73.5% of the jobs lost between February and April 2020. That's higher than the U.S. job recovery rate, 69.8%, according to a June report from the Colorado Department of Labor and Employment," reports the Durango Herald.
Counties in South West Colorado, such as La Plata County, are particularly struggling to find staff post-pandemic and could benefit from welcoming older workers.
For people interested in learning more, Colorado Center for Aging has now made three webinars available on their site:
Webinar 1 – "Ageism in the Workforce, Health Care and Community"
Webinar 2 – "Age-Friendly Communities in Colorado"
Webinar 3 – "Regional Perspectives on Aging Across Colorado"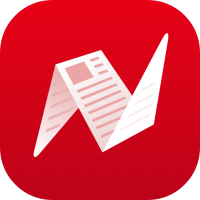 This is original content from NewsBreak's Creator Program. Join today to publish and share your own content.