With many Colorado counties still considered high risk for COVID-19, there has been speculation around whether masks will become mandatory. This is following the CDC reversing it's mask policy and recommending vaccinated and unvaccinated people to mask-up indoors again.
But is it just speculation? So far Colorado officials are preferring to increase the vaccination push rather than focus on mask mandates.
Governor Jared Polis said on Facebook today:
"If you haven't yet been vaccinated, now is the time. Make a plan and do it today."
Why did the CDC change its policy?
As most of us are aware, the problem is the delta variant.
CDC Director Rochelle Walensky told CNBC that new data showed the delta variant behaves "uniquely differently from past strains of the virus," indicating that some vaccinated people infected with the delta variant "may be contagious and spread the virus to others."
Delta appears to be affecting unvaccinated people worst, when you consider hospitalisation rates of vaccinated and unvaccinated people, and it is also hitting a wider age bracket than the original variant.
"Nearly 97% of the 9,926 people with COVID-19 who were hospitalized in Colorado during the first six months of 2021 were either unvaccinated or only partially immunized, according to data released by the state health department." -- Denver Post
Colorado overall has an above average vaccination rate compared to the nationwide rate, but at least 15 Colorado counties are sitting below the average. This places them among the areas where the CDC recommends mask use.
They're not saying that everyone needs to wear masks, just those in high risk areas.
"In areas with substantial and high transmission, CDC recommends fully vaccinated people wear masks in public, indoor settings to help prevent the spread of the delta variant, and protect others. This includes schools," Walensky said.
Masks, Vaccines, or Both? Still your choice.
The opinions on mask use are divided in Colorado. They're not mandatory at the moment, but some businesses may opt to ask customers to wear masks indoors.
Regradless of the CDC announcement, the focus for Colorado officials is still very clearly on vaccination right now.
Families with children aged 12 to 17 may receive a reminder from the CDPHE in the next few days as part of the push to have students ready for the start of school.
As announced on their website:
"In the coming days, the Colorado Department of Public Health and Environment (CDPHE) will send text and email notifications to parents and guardians of children between the ages of 12 and 17 who may be overdue for their second COVID-19 vaccine. CDPHE sent previous batches of similar reminder messages to people over the age of 18."
Vaccinated or not, you may want to make the decision to wear a mask anyway. You could opt for one that also keeps pollution out and protect yourself against two of our current health issues.
Will you be wearing a mask indoors? Do you think it should become mandatory in Colorado? Are our officials focusing on the right things to curb Covid-19? Tell us in the comments.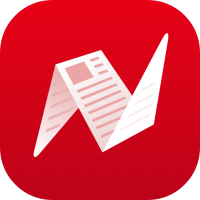 This is original content from NewsBreak's Creator Program. Join today to publish and share your own content.