Colorado's overall vaccination rate is ranked among the top 20 states this week according to The New York Times.
Certain counties' rates, however, are still considered too low to be protective. 15 counties remain "very high risk" to "extremely high risk" for unvaccinated people.
Numbers may actually be higher after weekend pop ups
Pop up vaccination clinics, offering both the Pfizer and the Johnson and Johnson vaccines, were put in place across Colorado over the weekend (23rd-25th July) to help boost numbers. Anyone over 12 is now eligible to get a COVID-19 vaccine in Colorado.
The top 20 New York Times list counted people given at least one vaccine shot. At 60% of the total population vaccinated, at least partially, Colorado was already above the national average.
Early in July, Colorado reached 70% of all adults vaccinated, with The Colorado Department of Public Health & Environment (CDPHE) announcing that seven out of 10 adults have been vaccinated.
In over 65-year-olds, that number is now closer to 8 out of 10 in many counties.
Much of Colorado is still considered "high risk" though for unvaccinated people.
There are many reasons eligible people may not be vaccinated, including, in some areas, lingering issues of short supply, limited access to vaccination sites and confusing procedures for booking appointments. Some people are hesitant or unwilling to get a shot. --The New York Times
15 Counties at "Very High Risk"
Based on cases and test positivity, the majority of Colorado is still considered "high risk" for unvaccinated people. We are still seeing an increase in cases in many areas. Only five of our counties are "low risk": Logan, Sedgwick, Crowley, Kiowa, and San Juan.
As for our "extremely high risk" areas, Moffat is considered a hot spot at the moment with 8.6 average cases a day, and only 30% of all residents vaccinated.
Colorado's "very high risk areas" this week are:
Routt
Rio Blanco
Garfield
Mesa
Delta
Montrose
Ouray
Saguache
Rio Grande
Alamosa
Archuleta
Las Animas
Summit
Custer has been added this week as "very high risk"
All of these counties are at or below 50% of total residents vaccinated, except for Summit (70%) and Ouray (58%).
More mobile vaccine pop ups are planned according to The Colorado Department of Public Health and Environment. You can book in and find a local provider at their website.
Will masks be mandatory?
As for masks, that's still an option for individuals to make at this stage. Although it may be enforced again for everyone, vaccinated and unvaccinated, if numbers of cases keep going up.
"CDPHE and CDC still strongly recommend that the unvaccinated wear a mask in public. Vaccination is the best protection against COVID-19 including the Delta Variant. Colorado has made the vaccine readily available, free and easy," Brian Spencer with CDPHE said. "We encourage all eligible Coloradans to get vaccinated without delay."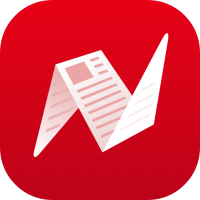 This is original content from NewsBreak's Creator Program. Join today to publish and share your own content.