Colorado Springs will mark its 150 year celebration on 31 July with a "Parade Through Time" and a fun day out. In a future-thinking celebration, the City Council is also challenging residents to help in the planting of thousands of trees.
Find out more:
150 Years Celebratory Parade
The 15 decades of Colorado Springs history will be featured during a procession down Tejon Street.
Among the 60 entries scheduled to participate in the parade, will be a 10-foot electrical "Tesla coil" to honor inventor Nikola Tesla, who built a laboratory in Colorado Springs in 1899 and a large float of Pikes Peak built by construction company GE Johnson.
Several aircraft with historic ties to Colorado Springs will also create a "parade in the sky" according to The Gazette.
"It's going to be a really, really busy hour," said parade organizer John O'Donnell.
Where: Tejon Street
Date: Saturday, July 31 (the city's birthday)
Time: 11 a.m. to noon
The parade will be followed by a day-long "COS 150 Festival." The day-long festival will be held on Vermijo Avenue from the Pioneers Museum to the U.S. Olympic & Paralympic Museum.
People have been cooped up for more than a year," O'Donnell said. "So it's a day to get out, and the weather's supposed to be nice…you can't beat it."
150 years of history
Earlier this year, a new exhibit was opened at Colorado Springs' Pioneers Museum especially for the 150-year celebrations called "Exploring Colorado Springs' Story Through Objects"
The exhibit explores the community's history and culture, featuring 150 objects and 150 stories.
" ..this anniversary presents a unique opportunity to reflect on the past, consider the present, and contemplate the future." --writes Leah Davis Witherow, Curator of History, Colorado Springs Pioneers Museum
Tree Planting Project
Continuing on the heritage left by Colorado Springs founder, General William Jackson Palmer, who helped to establish more than 2,000 acres of parkland in the area, residents are encouraged to join in with planting over 18,000 trees in the next two years.
If you want to participate, you can learn more and register your tree here.
Or, you can plant a virtual tree!
For every mile you ride on a bike rather than driving in a car, you save ~36kg of Co2 emission. That's equivalent to the work of two trees. To reach the city's goal of 18,071 new trees planted to celebrate our 150th anniversary, ride a PikeRide to "virtually" plant a tree." Colorado Springs City Council 
If you plant a virtual tree, use the code for free rides up to 30 minutes: PREM21 to make it count.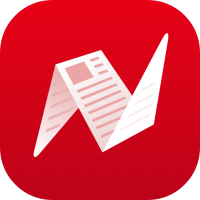 This is original content from NewsBreak's Creator Program. Join today to publish and share your own content.