What's the status in your county?
Businesses in Colorado are doing better than expected with Covid-19, but how are we doing health-wise? Overall, infection-rates have dropped since their peak in late November 2020, but certain areas are still considered high risk and our vaccination supply is due to expire.
Here's what you need to know heading into August:
Most Colorado businesses are open and fully functioning now, and recovery of the economy is better than expected.
"We didn't have as many (go out of business) as I think a lot of people had predicted, or thought we would," Diane Schwenke, president and CEO of Grand Junction Area Chamber of Commerce said.
"The federal assistance was huge and helped a lot of them stay in business. If they were really weak going into the pandemic, they didn't make it. But we only had a handful."
And schools are all set to open in the next few weeks as normal, with vaccanations higher than the national rate among Colorado teens. Public health experts say this could help maintain in-person learning even with COVID-19 outbreaks.
Vaccinations set to expire
Overall though, Colorado is experiencing a slowdown in COVID-19 immunizations. We currently have 352,533 doses of COVID-19 vaccine in the state due to expire in the next two months, according to the Colorado Department of Public Health and Environment (CDPHE).
"If we continue vaccinating at our current rate we will be on track to get through that supply," said Heather Roth, immunization branch chief for CDPHE.
Denver residents are 60% fully vaccinated. There are an average of 57 new cases daily, an increase of 49% from 2 weeks ago.
Heather Roth says 237,000 Coloradans have yet to receive their second dose of either Pfizer or Moderna. Overall, 54% of all ages in Colorado are now fully vaccinated and 80% of all people aged 65 and over.
Remember, you are not fully vaccinated until two weeks after receiving your final vaccine dose.
High Risk Areas
Certain areas are at high risk, according to data collated by The New York Times. This week, the "Very High Risk" counties in Colorado are:
Routt
Rio Blanco
Garfield
Mesa
Delta
Montrose
Ouray
San Miguel
Saguache
Rio Grande
Alamosa
Archuleta
Las Animas
El Paso
Park
Summit
Custer County, with 39% of residents fully vaccinated, and Moffat County, with 30% of residents fully vaccinated, are currently considered "Extremely High Risk" areas.
With the Delta variant, rates of infection are up in 36 counties from the past 14 days.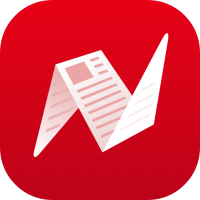 This is original content from NewsBreak's Creator Program. Join today to publish and share your own content.