Colorado's had a run of air quality alerts in the past 15 days, but it isn't just wildfires creating unhealthy air conditions according to experts.
As the Colorado Department of Public Health and Environment warns:
"Ozone concentrations are expected to reach the Unhealthy category on Wednesday, and the Unhealthy for Sensitive Groups category on Thursday.
The highest concentrations of ozone are expected in southern and western portions of the Denver Metro area, with elevated levels of ozone also expected elsewhere throughout the Colorado Front Range region.
The smoke from wildfires in Canada and the Western United States is stretching across the country this week, but it's not just wildfires giving us our hazy skies according to Frank Flocke, an atmospheric scientist from the National Center for Atmospheric Research (NCAR) in Boulder, Colorado.
"If you ask me straight out, I would say that the wildfire smoke is not needed to make that happen. This is a classic high ozone day," Flocke told 9News.
What's the problem?
Air quality becomes more dangerous when concentrations of microscopic air pollution known as PM2.5 are high. The PM2.5 air pollution is when particles become less than 2.5 micrometers in diameter which it was in Fort Collins and Greeley in the last 24 hours.
How small is 2.5 micrometers? The EPA explains:
Think about a single hair from your head. The average human hair is about 70 micrometers in diameter – making it 30 times larger than the largest fine particle.
And breathing these tiny particles comes with health risks.
Particulate matter contains microscopic solids or liquid droplets that are so small that they can be inhaled and cause serious health problems. Some particles less than 10 micrometers in diameter can get deep into your lungs and some may even get into your bloodstream. --EPA
Ground-level Ozone pollution, which is currently the main issue in Colorado, can harm our health according to the EPA, "especially on hot sunny days when ozone can reach unhealthy levels. People at greatest risk of harm from breathing air containing ozone include people with asthma."
How can we protect ourselves?
For particle pollution, using the masks you probably have on hand helps, according to Dr. Róisín Commane, an atmospheric scientist at Columbia University. N95-style masks are effective in keeping out the dangerous particles.
"A lot of the masks people have been wearing for Covid are designed to capture PM2.5," she told The New York Times. "That's the right size to be very useful for air quality."
Dr. Commane also suggests that while the pollution is high, it's best to avoid going outdoors where you can, wear a mask if you need to go outside, and especially avoid strenuous exercise.
AirNow provides these tips for Action Days (days when ozone is expected to be high)
Conserve electricity and set your air conditioner at a higher temperature.
Choose a cleaner commute—share a ride to work or use public transportation. Bicycle or walk to errands when possible.
Refuel cars and trucks after dusk.
Combine errands and reduce trips.
Limit engine idling.
People in sensitive groups, such as asthma sufferers, need to be extra cautious on these days.
You can keep updated with air quality in your part of Colorado at Colorado Air Quality's website.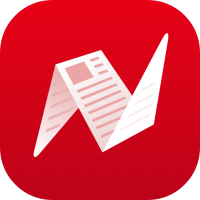 This is original content from NewsBreak's Creator Program. Join today to publish and share your own content.