Some states are making it law. Can we do it without enforcement?
Several states have made it illegal to throw food away, but in Denver it's still up to us what we do with our food waste. Can we make changes without enforcement?
Last year, a campaign to aggressively tackle food waste in Denver began. We are a pretty eco-conscious city. But on average, Denverites only recycle 63% of their recyclable waste each year.
Also, the percentage of Denver residents using composting services or composting at home is low, which would suggest changing our habits around food waste is hard.
Curbside compost pick up helps keep food waste out of landfills. Allison Aubrey, a correspondent for NPR News says:
"participation in the program is low with less than 13% of eligible homes signed up."
Part of the reason could be cost as currently there is a 3 monthly charge for compost pick up.
We're looking to change that model in the future. Right now we do have to charge a fee, but that's not our ultimate goal, because we really want to incentivize people to participate. --says Charlotte Pitt, director of the city's composting program.
It may seem difficult to rethink our food habits, but it's actually one of the most impactful areas we can help in without making huge changes.
Why do we need to care?
We throw away the equivalent of 1 pound of food per person every single day in the U.S. All of that contributes to our growing landfills and greenhouse gases.
Much of what we throw away is actually perfectly good food. As the Vermont State website explains:
"In 2010 an estimated 133 billion pounds of food never was eaten."
The impacts on society of throwing away 30-40% of our food supply are far-reaching according to the USDA:
Wholesome food that could have helped feed families in need is sent to landfills.
Land, water, labor, energy and other inputs are used in producing, processing, transporting, preparing, storing, and disposing of discarded food.
What can we do?
The best approach to reducing food loss and waste is not to create it in the first place. --USDA
The food recovery heirarchy makes knowing what to do with our food easier:
1. Reduce
How much could your family save if less was thrown away?
Denver residents who understand how to correctly plan, store, and properly read expiry labels will save more money and waste less food.
We - consumers - are the largest source of (food waste). More than grocery stores and restaurants combined. But there's good news: we can do something about it.--Save the Food
Save the food have tips and meal prep tools to help you reduce what you spend and waste.
2. Feed People
We Don't Waste is one of the leaders of the movement to reduce food waste in Denver. They have recovered over 38 million pounds of food since 2009 that would have otherwise ended up in landfills according to their website.
The food leftover from businesses in the Denver Metropolitian area is distributed to families and individuals who may otherwise go hungry. Denver volunteers can find out about opportunities to help on their volunteer calendar.
$200 billion of revenue is lost each year because of wasted food
Food waste could be an opportunity for Denver businesses too. Already some innovative businesses, such as FoodMaven in Denver, are using food that would otherwise be thrown away to create new products and opportunities. $200 billion of revenue is lost each year because of wasted food according to FoodMaven.
3 and 4. Feed animals and Industrial uses
These two steps of the food recovery hierachy are not something Denver residents can generally do at home, but food scraps not suitable for humans to eat can be turned into animal food or even power your car or generator.
"There is increasing interest in finding effective means to obtain biofuel and bio-products from wasted food," says the EPA
5. Composting
If you have a garden, it may be worthwhile learning to compost, but you don't have to do it yourself.
Denver Composts is the council's weekly collection service for all food scraps, yard debris, and non-recyclable paper. All Denver households (with 7 or less units) are eligible for this program.
Scraps is a composting service available in Denver set up originally to give residents of Denver's condos and apartments the opportunity to keep their compostables out of the trash, since these buildings aren't eligible for the City's composting service.
A little compost bin in your kitchen? That doesn't sound so bad.
What are your thoughts on reducing Denver's food waste?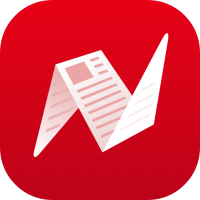 This is original content from NewsBreak's Creator Program. Join today to publish and share your own content.