It hasn't been an easy season for Colorado orchards this past year. Odd weather conditions and an unusually early freeze last September impacted many of the fruit grown around the Denver area. And frosts have again damaged crops this year.
"It's with a heavy heart that we let you all know there will be no blueberry season this year," says Berry Patch Farm on their Facebook page. "We were unfortunate to get hit with not one frost, but two frosts this spring so the crop is nowhere near the acceptable level to open up this year."
But there's still plenty of summer fruit to pick and enjoy around the Denver area. Here's what you need to know:
What's in season right now in Denver?
Summer fruits are juicy and delicious and favorites for many of us. There's nothing better than getting fruit straight from the orchard, tree ripened and as tasty as you can get.
Here's what you'll find right now:
In July and August, apples, apricots, blackberries, raspberries, blueberries, cherries, peaches, nectarines, plums and pluots are at their peak. Although check with farm sites as frosts have damaged some crops this year, especially berries.
Grapes and pears are coming up in August. Some strawberries are still available at certain places.
Why buy from orchards?
Fruit always tastes better when it's as fresh as it can be. And orchards are important for our communities, our health, and our environment.
Some areas of our cities have become 'no grow zones' or 'food deserts': where fresh, quality fruit and vegetables are hard to find," says the Orchard Project. "Sedate lifestyles and poor diets have led to rising rates of diabetes and obesity. Fresh, nutritious fruit and the activity involved in growing and harvesting has to be part of the solution."
Fruit also retains more of its goodness when picked fresh. As Summer Winds Nursery explains:
"The longer a fruit or vegetable has been picked from its plant, the more vitamins and nutrients it will lose! These compounds naturally deplete over time, so the key to getting the most nutrient-dense fruit is by eating them straight from the tree!"
So where can Denver residents get their fresh fruit?
Berry Patch Farm
Where: 13785 POTOMAC STREET, BRIGHTON, COLORADO
Check their page for updates. Strawberries and raspberries will be available for picking soon and reservations are needed for some days.
Ya Ya Farm and Orchard
Where: 6914 Ute Hwy Longmont, COLORADO (look for the red flags)
For delicious apples and a fun day out visiting farm animals with the kids.
Pick your own is sold out for the 2021 season but you can still purchase from the farm stand. Check their website and Facebook page (below) for updates.
Nelms Farm
Where: 5305 Orchard St. Golden, Colorado (aprox. 16 minutes from Denver)
For apples, potatoes, pumpkins, peaches, honey, and jam.
Nelms will open for several weekends from mid-August to mid-September and will limit reservations to only 3 groups per hour. Reservations are required and will be available to book on their website or by phone starting 8/1/21.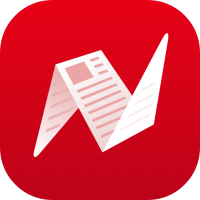 This is original content from NewsBreak's Creator Program. Join today to publish and share your own content.