July 20th is now a historic day for space flight for more than one reason. Blue Origin's successful flight today, on the same day as the moon landing in 1969, marked the start of a new era in commercial space flight.
It's an exciting time for Colorado, and new commercial space business is arriving at our doorstep from all over the world, creating new jobs and opportunities in the area. Colorado also played a key role in Project Apollo and NASA's other space programs back in the 60's when the space race was on.
We can celebrate our history and future in space innovation with a Virtual Space event. Here are the details:
Denver Museum of Nature and Science
Event: 60 Minutes in Space, Virtual Event
Date: Wednesday, July 28, 2021
Time: 7:00 p.m. to 8:00 p.m.
Explore breaking space news with space scientists and hear the latest updates on missions exploring the solar system, rocket launches, cutting edge astronomy, and more.
It's a free event. Book tickets here.
The museum is also open, with timed admissions, at 2001 Colorado Blvd, Denver, Colorado. The Planetarium is currently showing Black Holes: The other side of infinity. Learn about black holes, volcanos, and much more. You can book here.
Colorado's Space Heritage
Back in 1969, Armstrong, Aldrin, and command module pilot Michael Collins were launched into space for their moon landing in a rocket built at Lockheed Martin's Waterton Canyon facility in Colorado.
The rockets that have been built " nearly 600 to date " have carried everything from nuclear warheads to astronauts like Neil Armstrong and Frank Borman to top-secret spy satellites. During this time, Colorado could claim bragging rights as the nation's biggest rocket maker. --Summit Daily
Lockheed Martin no longer builts rockets at Waterton, but the company has expanded to include a huge range of other space-related business in Colorado.
We also have a history of successful Astronauts. The first of these, Astronaut Scott Carpenter. Carpenter was one of the Mercury 7 Astronauts selected by NASA. He was the second American to orbit the Earth.
Malcolm Scott Carpenter was born in Boulder, Colorado on May 1, 1925. He was a University of Colorado alum., earning a bachelor of science degree in aeronautical engineering in 1949.
In a flight that took almost 5 hours, Carpenter's space capsule, Aurora 7, circled the Earth three times on May 24, 1962.
According to NASA, he also believed in the human imperative to explore.
"It's inevitable that we'll get to Mars," he told a reporter when he was 73. "I have an abiding faith in human curiosity." --NASA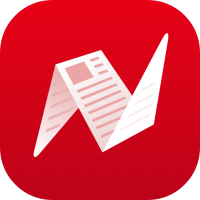 This is original content from NewsBreak's Creator Program. Join today to publish and share your own content.