Our cats and dogs were already some of the most overweight in the U.S.
Many of us put on weight during the pandemic, and according to the vets, so did our pets. Colorado pets were already some of the most overweight in the U.S. according to a report in 2017. Our dogs and cats were in the top 20 overweight animals.
Limited activity, owners being home more and allowing pets to snack, and even eating in response to their owner's stress are factors. Yes! Our pets stress-eat too.
Health risks rise for overweight animals, but how do you tell if your pet is actually overweight? Colorado veterinarians say, it's important we spot and address it before it becomes a health problem.
"We are seeing reports of more and more veterinarians saying, 'Look, we're seeing more weight gain this year than we saw in the prior year,'" Dr. Ernie Ward, veterinary food therapist and founder of the Association for Pet Obesity Prevention told CNN. "(The pandemic) is the perfect storm."
Why does it matter?
"Being overweight can be very dangerous for our pets - even a few extra pounds can potentially shorten their lifespan," says VCA Big Pet Project based in Denver, Colorado.
Overweight animals are at an increased risk of early death, diabetes, injury, cancer, respiratory disease, reduced movement, pancreatitis, kidney disease, and osteoarthrisis.
According to a 2019 report on the state of pet health:
"The percentage of overweight and obese pets has reached epidemic levels, and diseases commonly associated with excess weight – including osteoarthrisis – are on the rise."
How to spot if your pet is overweight
It can be hard to know if your cat or dog is overweight, but over half of our pets are.
Obesity among pets in America is common," says Parker Center Animal Clinic in Parker, Colorado, "so you might look at your dog or cat and think their size is average, simply because you don't know what a normal weight looks like. This is why it's so important to visit the vet regularly for assessment."
The VCA Big Pet Project was set up to help Colorado pet owners and start a nationwide program to reduce animal obesity.
Some basic signs of healthy weight according to the VCA hospital include:
Your dog's or cats ribs should be slightly visible and easily felt behind the shoulder blades.
Looking from the side, the abdomen (just above the hind legs) should look 'tucked up' compared to the chest.
Looking from above, the abdomen should be slimmer than the chest and the hips, forming an hourglass figure.
They have more tips and resources on their website and at their VCA Hospitals, including a quick weight-testing tool for owners to assess their pets.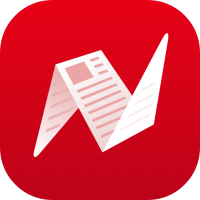 This is original content from NewsBreak's Creator Program. Join today to publish and share your own content.