Massage parlours have been under the spotlight with links to human trafficking, and on Monday night The Denver City Council unanimously passed a bill to help prevent this.
From July 1, 2022, all massage businesses will be required to obtain a $500 license to operate in Denver. Under the new bill, no-one will be allowed to live in a massage business and operating hours are restricted with businesses banned from opening between 11:00 p.m. and 5 a.m. 
According to a 2017 report on Modern Slavery in the US by the Polaris Project, live-in staff and overnight hours are some of the indicators of human trafficking in massage parlors.
Women are typically forced to live at the business or in another location with their movement controlled between work and home. Day-to-day actions tend to be monitored by a manager, who watches the store in person or off-site with a CCTV camera. --The Typology of Modern Slavery
Paul Kashmann, a city council member and main proponent of the bill, said the goal is to protect people, not to punish legitimate massage businesses.
"In many cases, the women providing these services are not there voluntarily, to make a little money to support their families," he said. "In reality, they have been trafficked involuntarily to Denver from other countries, or other parts of the US and are hostages being forced to engage in illicit acts for the profit of those by whom they've been trapped."
Making a impact against modern slavery
Colorado has been making headway in the fight against human trafficking. Last October, Chauncey Price, the leader of a human trafficking and forgery ring that operated in much of the Denver metro area was sentenced to 304 years in prison.
According to 9News:
"The longest sentence in a human trafficking case in Colorado was in Arapahoe County in 2017, when a judge sentenced Brock Franklin to 400 years in the Colorado Department of Corrections."
Massage parlor staff, domestic workers, and migrant farm workers are some of the people vulnerable to human trafficking, but children and others are also at risk. There are 25 areas of work most associated with human trafficking in the US according to the Polaris report.
How you can help
Government policies, such as the one passed in Denver this week, go a long way towards helping reduce trafficking. But the public can also play a large role in identifying possible human trafficking, which is why community education is important to prevent and stop it in Colorado.
As Christian Gardner-Wood, Colorado Human Trafficking Council Chair, explains, public awareness is crucial:
"We know that a lack of awareness can make cases hard to prosecute because we don't have witnesses or the information that law enforcement needs to make the case," he says.
Learn about the signs of trafficking and how you can be involved at the Colorado Human Trafficking Council and Colorado's Laboratory to Combat Human Trafficking.
To report a human trafficking tip, ring the Colorado Human Trafficking hotline.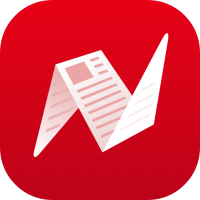 This is original content from NewsBreak's Creator Program. Join today to publish and share your own content.