Many other US states have.
As new environmental laws are put in place in Colorado, such as the single-use bag fees, is it time we look at our food waste too?
Currently, Colorado offers tax incentives to cut food waste. There is a tax credit of 25% for crops, livestock, eggs, and dairy donated to hunger-relief non-profits and charities by c-corporations.
Colorado also requires property owners and managers to have on-site collection of compostable materials. The bins have to be as easy to use as trash cans.
Food problems
Food is the single largest component taking up space inside US landfills, according to RTS, a waste-conscious collection service.
"Americans discard more food than any other country, nearly 40 million tons — or 30-40 percent of the entire US food supply," says RTS in their report on Food Waste in America 2021.
The food waste is mostly from our homes, followed closely by restaurants, grocery stores, and food service companies.
Already illegal
Several states already have laws around food waste, including California, Connecticut, Massachusetts, New York, Rhode Island and Vermont. In Vermont for example, the law passed July 1, 2020, made it illegal to dispose of food scraps in the trash or landfill. Food scraps were instead to be used as donations for people in need, animal feed, composting, or anaerobic digestion.
"Our take-out society doesn't use food in its entirety the way our ancestors used to. We underutilize leftovers and toss food scraps that can still be consumed or composted," says RTS.
"Composting isn't part of our food-prep routine, so we continue to add fuel to the fire in increasing the sheer size of US landfills."-- RTS
According to Vermont Department of Environmental Conservation the donation of food has nearly tripled since the law was passed last year.
Much of what we throw away is actually perfectly good food. As the Vermont State website explains:
"In 2010 an estimated 133 billion pounds of food never was eaten."
We Don't Waste is helping reduce food waste in Denver. They have tips and resources on their website and Instagram above.
What does Colorado need to reduce our food waste?
Reducing food losses by just 15 percent would provide enough food for more than 25 million Americans every year. Here in Colorado, with our increasing homeless population, should enabling better food donation be next on the agenda?
It could be an opportunity for Colorado businesses too. Already some innovative businesses, such as FoodMaven in Denver, Colorado, are using food that would otherwise be thrown away.
ReFed is a national nonprofit dedicated to ending food loss and waste across the U.S. food system, They estimates that "using donated products alone can divert more than 100,000 tons of food waste each year, and generate $285 million in economic value."
Denver, Colorado already offers curbside compost pick up to try to keep food waste out of landfills, "but participation in the program is low with less than 13% of eligible homes signed up," says Allison Aubrey, a correspondent for NPR News.
Do we need firmer laws in place in Colorado to reduce our food waste? What are your thoughts?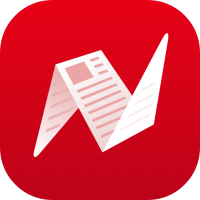 This is original content from NewsBreak's Creator Program. Join today to publish and share your own content.