This week, in the lead up to Jeff Bezo's space flight on Tuesday, Blue Origin announced they would be distributing $1 million grants to non-profit charitable organizations. Colorado State University, as partners of the Astronaut Scholarship Fund (ASF), will be one of the organizations to potentially benefit from the grants.
The Astronaut Scholarship Fund was selected by Blue Origin's foundation, Club for Future, as one of the 19 grant recipients. The funds were made available through the auctioning of the first paid seat on Blue Origin's New Shepard rocket.
Nearly 7,600 people registered to bid from 159 countries. The winning bid was $28 million but the anonymous bidder won't be leaving earth on Tuesday. A scheduling conflict meant the individual who won the auction, according to Blue Origin, and will be join a future flight.
Blue Origin says they intend the grants to help inspire students pursue careers in STEM and help invent the future of life in space.
"Our generation will build the road to space and these efforts will ensure the next generation is ready to go even further," said Bob Smith, Blue Origin CEO.
Scholarships for STEM students
The Astronaut Scholarship Foundation was created in 1984 by a group of nine founders, including the six surviving Mercury 7 astronauts.
ASF partners with 44 prestigious universities, including Colorado State University and Colorado School of Mining.
50 Astronaut Scholarships are awarded to junior and senior year college students annually by ASF, with the aim to:
"aid the United States in retaining its world leadership in technology and innovation by supporting the very best and brightest scholars in science, technology, engineering and mathematics while commemorating the legacy of America's pioneering astronauts."--ASF
The Astronaut Scholars, studying science, technology, engineering, or mathematics, have shown excellence in STEM (Science, Technology, Engineering, and Mathematics). These top students are selected for their talent, initiative, and creativity in their chosen field.
Colorado State University has more than 50 STEM-related undergraduate degree programs.
"ASF and Club for the Future are very much aligned in their respective missions," said Caroline Schumacher, President and CEO of the Astronaut Scholarship Foundation in a press release.
"We are confident our scholars will be the next astronauts, aerospace engineers, ground-breaking scientists and researchers. In order to continue finding the most exceptional students, we need to inspire the youth to become Astronaut Scholars." --Caroline Schumacher. ASF CEO
Go to ASF's home page to learn more about the scholarships and how to apply.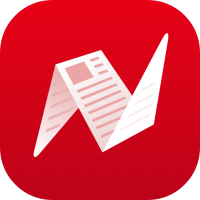 This is original content from NewsBreak's Creator Program. Join today to publish and share your own content.