Space technology and opportunities are booming and that's great news for Colorado residents.
More than 190,880 people are employed in space-related jobs in Colorado, according to Colorado Air and Space Port. They expect the number of space-jobs to swell in coming years as new business comes in from around the world.
In June 2021, Colorado Air and Space Port signed a memorandum of understanding with New Zealand-based company, Dawn Aerospace, outlining plans for future launches.
"In order to provide unprecedented access to space, we've pursued technologies that will operate much like a fleet of aircraft – taking off and landing at airports globally," said James Powell, Dawn Co-founder in a press release.
"We're pleased to work with the supportive Adams County Board to bring our rocket-powered suborbital plane, and longer-term our orbital spaceplane, to Colorado."
The Dawn Aerospace company makes small reusable rockets perfectly designed to carry small satellites into space. The rockets land, ready to be reused, and are capable of multiple flights per day.
The Dawn space plane takes off from a runway, so the Colorado Space Port, which has two 2.4-kilometre runways, is perfect for such missions.
Colorado Space Port is one of 12 licensed commercial launch sites in the US. Only 7 miles from Denver International Airport and with 3,200 acres of land, Colorado Air and Space Port is one of the largest general-aviation airports in the United States. It serves as a hub for commercial space transportation, research, and development.
Raymond Gonzales, Adams County Manager, is excited to support space-related business coming into the area.
"The amount of interest in Colorado Air and Space Port from international and domestic aerospace companies over the past three years has been amazing," said Gonzales in the Dawn Aerospace press release.
Colorado Air and Space Port are particularly excited to work with environmentally conscious companies such as Dawn Aerospace.
As Dave Ruppel, Colorado Air and Space Port Director explains:
"Dawn Aerospace is a leader in the industry. Having a spaceplane that can make multiple suborbital trips a day with the same vehicle, take off and land from a conventional airport, and uses green propellants will help drive the industry to create more proficient space vehicles."
A British-based company, Reaction Engines Incorporated, has made Colorado it's base for a few years now, and Colorado officials are hoping the well-established aerospace industry in the state will help bring in even more companies and provide growth in the area.
One on the horizon is Japanese-based company PD Aerospace. Officials in Adams County and Colorado Air and Space Port director Dave Ruppel are hoping to see launches from both the New Zealand and Japanese companies in the next few years.
"There are going to be spacecraft taking off from these runways in the not-too-distant future," said Ruppel.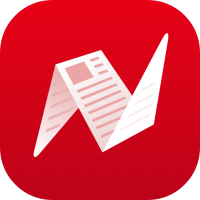 This is original content from NewsBreak's Creator Program. Join today to publish and share your own content.