Days, times, and what's available at Central Library
On Sunday, Central will open, although with limited hours and access. Central Library in Denver is the last of the 26 branches to open since they were all closed for the pandemic on March 15, 2020.
The library has taken longer to open because renovations have been in progress and will continue for the next two years or more.
Central Library Administrator Rachel Fewell says it will still be some time before the library is completely finished.
"It might be hard for people who used to use the Central Library and are expecting to go right up to the fourth floor to use their favorite computer," Fewell told The Denver Post. "It's not going to be like that, it's going to be limited."
The renovations are part of Elevate Denver which features more than 500 projects over 10 years, including improving libraries.
Limited hours
For now, the public will have access to the library between 1-5pm Sunday to Thursday. The library will be closed Friday and Saturdays.
Curbside pick up is still available too between 10-6 Monday to Thursday and 1-5pm Sundays.
The public will have access to:
a community connections space for career and housing services.
computers to search the library's collection.
information services and card services.
a community technology center with more than 30 computers.
a special collections and reference section.
Events start back up in August
There are currently no events planned for the rest of July at Central, but in the first week of August events kick off with a Denver Days inspired art project.
Central Library staff will use the construction fencing which surrounds the building as a canvas to create Denver Days inspired fence art! Take a walk around the perimeter of the building to see what we've come up with. --Central Library
Denver Days is a program that runs during the first week of August with the idea of getting to know your neighbors and building community.
The week was set up by Mayor Michael B. Hancock eight years ago with a focus on small community gatherings such as picnics and service projects.
"(Hancock) envisioned a city where neighbors not only knew their neighbors but as a result felt safer and more connected to the communities they call home." --Denver City Council
The 2021 Denver Days events will take place July 31st - August 8th.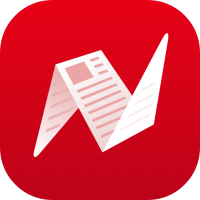 This is original content from NewsBreak's Creator Program. Join today to publish and share your own content.