Mikaela Shiffrin prepares for Beijing
Colorado's Mikaela Shiffrin was one of the presenters at the 2021 ESPYs on the 11 July this year. After an extended break from skiing, the two-time Olympic gold medalist and six-time World Champion Alpine Ski Racer is back with renewed focus.
Shiffrin is currently in the middle of a strength and conditioning block as she prepares for the big upcoming season with her sights set on the Beijing Winter Olympics 2022.
Presenting at the ESPYs
The ESPY Awards, which stands for Excellence in Sports Performance Yearly, recognize outstanding athletic and sport-related achievement from individuals and teams.
This year, one notable award: The Jimmy V Award for perseverence, went to Chris Nikic as the first person with Down Syndrome to complete an Iron Man triathlon.
Shiffrin spoke with Chris after his award and called him an inspiration.
"We could all benefit from Chris' advice in getting 1% better every day, working hard, and never giving up," she said in her Instagram post.
A difficult year
Like many of us, 2020 wasn't easy for Shiffrin. With the pandemic, a family tragedy, and a back injury, Shiffin decided to take a break from competing. Shiffrin's father, Denver, Colorado anesthesiologist Jeff Shiffrin, passed away on Feb. 2, 2020 after an accident at home.
"My life was flipped upside down and inside out," Shiffrin told the New York Times. "And never mind me, there was a pandemic. It changes your perspective."
After almost a year away from the spotlight, she returned to competitions in December 2020 for the World Cup which would prove to be a success, although an emotional one.
"After everything, it's hard to believe that I could get back to this point," she said in an emotional post-race interview. "I'm really excited, but it's also pretty sad because … I guess that's obvious. So I guess we say bittersweet. That's a little bit the name of the day."
Supporting Olympic dreams
The next challenge for Shiffrin is the Beijing Olympics and although more limited to the US this year for her ski training, including the slopes in Colorado, Shiffrin is making the most of a wide range of strength and fitness opportunities from cycling to pilates.
She and her family have also set up a Jeff Shiffrin Athlete Resiliency Fund to help other althetes and honor her father.
"My dad was passionate about elite sport and there's nothing he loved more than watching athletes overcome challenges and compete at the top of their game," she said.
"Our hope is that, in a few years' time, we are able to create an endowment in my dad's name, so his legacy will live on and he will continue to contribute to the ongoing pursuit of excellence for all athletes across all sports." --Mikaela Shiffrin, TownLift
The fund will be for U.S Ski and Snowboard althletes and is designed to be a needs-based, direct-to-athlete funding source so that other althetes can follow in Mikaela's Olympic success.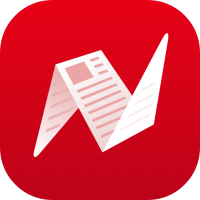 This is original content from NewsBreak's Creator Program. Join today to publish and share your own content.