Where are the best ice creams in Denver?
Last month was Great Outdoors Month, and we can continue to enjoy our wonderful Denver outdoor spaces, but now we have an excuse to do it with an ice cream in hand: July is officially National Ice Cream Month. How could we ignore that?
We've got the scoop on the best, most mouthwatering, and the healthiest ice creams in town.
When did National Ice Cream Month start?
Celebrating ice cream didn't start in Denver, but there's no reason we can't continue it here. After all, we do have claim to an ice cream history first:
According to former dining critic John Lehndorff:
"In about 1870, candymaker Otto Baur claims to have served the very first ice cream soda. He later featured it at Baur's Confectionary and soda fountain whose final location is now home to the Downtown Denver jazz club, Dazzle at Baur's." --Colorado Avid Golfer
Back to ice cream month--it started in Kentucky with Senator Walter Dee Huddleston. We think he was really onto something when he introduced a resolution to proclaim the month of July 1984 National Ice Cream Month and the 15th of that month National Ice Cream Day.
Ronald Reagan signed the bill into law the same year. Huddleston's bill only specified that July 1984 was National Ice Cream Month, but the tradition has been carried on—as it should!
Here are three Denver places not to miss:
Go out for a special ice cream date
Seeing as ice cream soda is in our history, why not start there and head to Sherry's Soda Shop, Denver.
With the most gorgeous vintage-themed decor and mouthwatering homemade treats, Sherry's is something extra special.
Sherry's Soda Shoppe is an old fashioned creamery with a modern twist. Sherry's features both dairy and vegan ice cream, as well as flavor combinations that showcase favorite Rosenberg's mouthwatering pastry items.--Sherry's Soda Shop website.
Take a slice of ice cream art to the park
Peteybird ice cream is not your typical ice cream. Their ice cream sandwiches are perfectly-sized, delicious slices of art. Just right for eating at a picnic table at the park and enjoying a sunny afternoon with. And you can grab a box from your Denver local store. Easy and tasty.
Sample ice cream with a healthy difference
The baby of couple Giulia and Bryce, Gelato boy is authentic gelato with a Colorado twist.
Giulia's Italian roots that helped pave the way for our fresh-first authentic recipes. With a high standard for flavor and texture, Gelato Boy is the closest to Italian gelato you can get without a passport, thanks to Giulia. --Gelato Boy website
Giulia and Bryce, a native of Colorado, source their ingredients locally and make everything fresh.
And the best news is Gelato is healthier than normal ice cream, with half the fat. There are even delicious dairy free options! And their new Birthday Cake Sugar Waffle... do I need to say more?
Head to a store at either 4044 E 8th Pl, Denver or 16th Street Mall, Denver to get your gelato. Or order a subscription online and make every month gelato month.
How do you plan to celebrate National Ice Cream Month? Tell us in the comments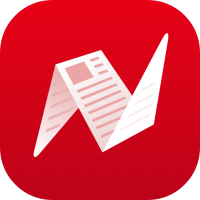 This is original content from NewsBreak's Creator Program. Join today to publish and share your own content.