With long hot days ahead of us, what's better than chillin' with a beer?
For a unique and delicious brew, check out Goldspot Brewing Company in Denver at the "Big Queer Beerfest" this Sunday, 27 June.
Women Leading the Way in Beer
A few years ago, seven women teamed up to create Colorado's first all-female collaborative brewing effort. Led by Goldspot's owner Kelissa Hieber from Denver, along with Bess Dougherty, the seven created a Belgian pale ale which was then served in bars around Denver and the wider Colorado area. From there, it was only up.
Goldspot Brewing Company is 100% female owned. Hieber, a graduate of the Regis Brewing program, now uses her experience to co-teach the "Hot Side of Brewing" course in the program at Regis University (Northwest Denver Campus).
Hieber is big on creativity and quality. Every week or two there's a new beer on tap alongside the classics.
We love using unique ingredients, such as Guanabana or Sudachi lime, but also savor a well crafted kolsch or lager. Every time you come to the Spot, there is always something new and unique/fun to taste. -Goldspot, Denver
Visit Goldspot: 4970 Lowell Blvd, Denver
Monday – Thursday: 2 PM – 9 PM
Friday – Saturday: 11 AM – 9 PM
Sunday: 11 AM – 7 PM
The Beerfest starts at noon on Sunday 27. Free admission.
The original brewers
In recent times, beer has been considered masculine and a study in 2014 found only 4% of breweries surveyed had a female head brewer or brewmaster. But brewing beer wasn't always the domain of men.
"From the Vikings to the Egyptians, women brewed beer both for religious ceremonies and to make a practical, calorie-rich beverage for the home." --Laken Brooks, Smithsonian Magazine
For many centuries, until the 1500s, women were the ones mixing up batches of beer for their families and at the markets. Then accusations of witchcraft started being thrown around, detering many female brewers. Other female brewers were told there place was in the home and their beer making duties were taking up too much time.
In 2021, women are changing the face of the beer industry again, and we're seeing a significant increase in female led breweries. It seems craft beers might be where the industry transforms.
Craft breweries already support an ethos of community empowerment, environmentalism and charity, so why not increasing gender equality? It seems like a natural fit. - Craft Brewing Business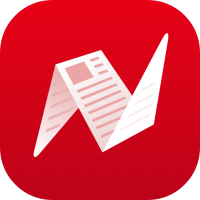 This is original content from NewsBreak's Creator Program. Join today to publish and share your own content.