Hannah Shaw and the tiny babies she cares for.
Photo credit: Twitter
Hannah Shaw, the Kitten Lady and founder of The Orphan Kitten Club in Spring Valley is a proud cat mom. Her love for cats inspired her to help others become cat mom's and dad's too.
Hannah is an advocate for animals which led to her book: Tiny But Mighty: Kitten Lady's Guide to Saving the Most Vulnerable Felines
"For me, being a cat lady means taking compassionate action for the most vulnerable felines," she said in her Instagram post.
Shaw says goodbye to a kitten ready to be adopted in Spring Valley, CA--Instagram
People sometimes get kittens only to abandon them when they're full grown cats. During the lockdowns, animal shelters emptied out as people rushed to adopt cute kittens and puppies, leaving some animal lovers like Shaw concerned about how much these new owners knew about caring for a pet.
"I realized the majority of animal shelters in the United States weren't giving out any written educational materials when you sign up to foster," Hannah told San Diego Home and Garden. "A lot of them didn't know how to train people so I decided to start creating training toolkits and resources for shelters to use, and I've never looked back."
Hannah and her father. Photo credit: Twitter
Shaw is all about finding loving life-long homes with Spring Valley families. She has her own special cat Coco who has been with her for 12 years. In a post celebrating her cat Coco she says:
"I truly cannot believe she is turning 12 this year! I wish I had more baby photos of her, but I don't even think I had a smart phone back then—here is one of my only photos of her as a kitten. She still has that same sweet, loving face. Ugh, I just love her!"
After the stay-at-home orders and pandemic disruption, it's likely communities will be facing a worse-than-usual kitten season this year. Cats left in the wild can create multiple issues for both the cats and the environment, which makes work like Shaw does even more important.
"Every kitten season, thousands of motherless kittens are at risk of death on the streets and in animal shelters. Without a mother to care for them, kittens face impossible odds, and can't survive without specialized care," she says on her Orphan Kitten Club site.
To find out more about becoming a Kitten Mom yourself, visit The Orphan Kitten Club.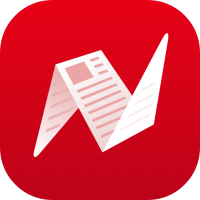 #HappyMothersDay