The dating world is harsh, but this will make it better
When I became single again a couple of years ago, after my 16 year marriage ended, I was surprised by how much dating has changed. Dating has become colder. Our swipe culture has made it more transactional and unkind. We date like we're in a shopping mall – discarding people if they're not supermodels or a good fit, like you'd discard clothes in a changing room.
But we don't have to date that way. It's up to us to change the culture and add what we all really need right now — more kindness.
Here are 7 ways to I learned to date with kindness:
1. Be present in the moment.
We often go into a date wondering if we'll find the love of our life. When they don't match our expectations, we dismiss them straight away. I don't feel any chemistry. She's not my type. He's too shy for me.
Dating shouldn't be about checking people off against your ldeal Partner List. It should be fun. When I was dating again, I just wanted to enjoy someone's company. I wasn't worried about the outcome or desperate to find another husband. It meant I could enjoy my dates even if I knew immediately they weren't a great match for me.
What to do:
On a first date, be present and enjoy their company. See if you can build a friendship first. Do you get along? They may not be your type as a romantic partner but you can still have fun.
As a side note: The more secure you are in yourself the easier it is to relax and think of dating as an enjoyable thing.
Be respectful and make the most of your time with them. Don't even worry on your first date if they're the one or not. Think about that later.
2. Hold your judgment.
On a first date, your mind will go straight to judgment because that's what our minds do! We've been trained by the media to have high expectations of what our ideal partner looks like (handsome prince?) but most of us aren't supermodels.
When I first met my now-husband, I didn't think he was my type at all. He was blonde, on the shorter side, and scruffily dressed. I liked the stereotypical man: tall, dark, and in a suit. But now, I find my partner incredibly attractive! When he walks into a room (even after 2 years of being together) I still can't believe I'm with such a gorgeous man.
What to do:
Notice yourself judging them at first impression, and then think instead: "let's just find out what's great about this person."
Getting to know someone let's you see them properly. Often people become more beautiful to us when we know them better. (Or the opposite!)
3. Avoid games.
We put all these weird rules into dating because we all have no idea what we're doing. We want to impress. We want to find love. We're terrified of getting it wrong! Rules feel safe.
Don't text straight away. Don't look too keen. Say this to get her attention.
I fell into this trap, but rules can end up being mind games. They put the focus on the "game" and take it off getting to know another human being. How would you treat a new friend? You'd text and say "Hey, I really enjoyed dinner last night. We should do that again."
You wouldn't stress about the right number of days to keep them waiting. You wouldn't try to look disinterested hoping they'd like you more. You'd just do what felt natural. Why not do the same with your date?
What to do:
Act natural and treat them as you'd treat a friend. You wouldn't get desperate and clingy with a new friend, but you also wouldn't play games and try to make them chase you. Be yourself.
4. Remember they're nervous too.
If they talk too much or too little or seem awkward – realize they're probably just as nervous as you are. Not everyone gives a great first impression.
When I was dating again after divorce I decided I'd stay open to a second date if I had a nice enough time. I didn't think, "Is this guy marriage material?" or "Is he the one?" I just asked myself if I had fun. Even if there wasn't much chemistry, I said yes to a second date.
What to do:
Relationships don't always happen instantly — love-at-first-sight is usually just lust. If they were enjoyable enough company, why not go on a second date? You might find they're quite a different person once they start to relax with you.
5. Be honest about your feelings.
It's a given really but we often lie about our feelings to save someone else's or avoid conflict. If you had a nice time on the date, but definitely don't want a second one, let them know quickly. Don't leave them guessing, or worse, ghost.
Just a polite message, "I had a nice time, but I can't see anything more happening between us. Good luck with (whatever it was you discussed on your date — new project, job, travel etc)."
What to do:
Say it your way, but say it clearly. That's the kindest thing to do.
6. Don't confuse chemistry with potential.
We often think sexual chemistry is a sign we're meant to be with this person. But attraction is just one aspect.
We can be attracted to people who are completely wrong for us. We get attracted to people who feel exciting or a little bit risky. Unavailable people are more attractive to some of us. Just because we feel chemistry doesn't mean we need to act on it.
What to do:
If you're looking for a relationship, it's kinder on yourself to take a moment and decide if there is more than just chemistry. Are they just hot, or do they have a good character and personality too?
7. Be okay with single.
Dating kindly means being kind to them and yourself. When you're not finding the love you want, you can head to a negative place. "What's wrong with me?" "It's because you're not smart/pretty/thin/rich enough" "I'll never find someone."
Yes, you could list all the reasons you're still single and beat yourself up over it, but what about doing something different? What about treating yourself the way you wish a partner would? There are worse things than being single!
What to do:
Go out and have fun, buy yourself something nice, tell yourself you're a catch.
Be okay with being single. There are some massive benefits, after all. You can do whatever you want, whenever you want — no compromises!
~
Dating can be tough but it doesn't need to be harsh. It's up to us to change our culture around dating. We can treat people with respect and be fully present with them, enjoying our time with them, even if they aren't our match. It the old golden rule really, isn't it? Treat others how you'd want to be treated.
Because we all need a bit more kindness in our lives.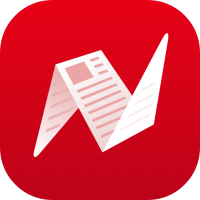 Photo by Antonio DiCaterina on Unsplash