Dating games aren't the best way to get what you want.
I lean against the kitchen bench waiting for the jug to boil and pick up my phone for the fifteenth time that morning. This time I'm rewarded with a text from the guy I'm dating.
Thinking of you. Hope you're having a nice morning xx. I read it twice, excitement rising in my stomach. He's added kisses. That's a bit cute.
I start to text back but the "rules of the game" nag at me. Don't text first; don't reply instantly. They're the rules I've settled on, but now doubt creeps in. Is it really the right way to approach this new relationship? I freeze, staring at my phone as if Siri might give me the answer.
Biting my lip, I put the phone down without replying and pour my coffee instead.
I always hated games in dating. They're manipulative, dishonest, and I felt they got in the way of a real connection. Mind games were for players and teases. But I felt lost and needed to do something new.
My past relationship pattern was obvious and not heading me in a great direction: I put in 110%. I was supportive. I was attentive. I predicted their needs…
And I chased after what I wanted. (If I'm honest, I was clingy and desperate sometimes which, as you can imagine, scared off a few nice guys.)
My way of dating hadn't being working out well for me. More than once I'd ended up alone after two dates, or in unequal relationships where I gave and they took.
When I started seeing this guy, I decided to give something new a go, even if it felt like a game.
Game players want to prompt a stronger emotional pull. They want to make you think about them like crazy. Does she like me or doesn't she?
Let the games begin
And the dating research!
I listened to hours of love and dating podcasts. I listened any spare moment I had — doing dishes, cooking dinner, having a bath…I obsessed over them. They promised love for smart successful women. They promised I'd find "the one" within a year if I followed their techniques. They told me not to settle. One also told me I was being too fussy and needed to settle… it started to get confusing.
One podcast I listened to, suggested "leaning back."
What? Lean back?
I never leaned back with anything! I'm competitive, driven, and take the initiative — even in dating. But, in a desperate (there's that word again) search for something new, I clung to "lean back" like a mantra.
I decided letting a guy chase for a change sounded like a healthy thing for me to try. But are dating games ever healthy?
The danger zone
Early dating is the most common time for people to engage in mind games, but it can happen later too.
The main aim of mind games according to the Longman Dictionary is to control the situation: to make the other person behave the way you want them too.
Game players want to prompt a stronger emotional pull. They want to make you think about them like crazy. Does she like me or doesn't she?
You've heard of gaslighting and other manipulative games. But most of us don't intentionally play games to be nasty or controlling. We just want to stop sucking so badly at dating! We want someone nice to stick around for once. We want to fall in love.
The sad truth is mind games are an immature way to get what we want, yes, even small ones like purposefully making someone wait for a reply.
There are better ways to be successful in love. Here are 3 positive approaches to change the way you date:
1. Stop playing cool, and be cool.
The game I chose was the embarrassingly old fashioned idea of letting them chase. It's a common one recommended by "dating experts". I kept the rules simple. I let him text first always. He texted morning and night every day, but often a few (uncomfortable) hours later than I would've.
Then when he did text, I regularly made myself wait for at least 30 minutes before replying, but never too long. The advice you often hear is to make them wait for hours, even days to show you're too busy and totally not desperate.
Thankfully, even desperate, I couldn't bring myself to bow to the "treat them mean, keep them keen" cult. Still — I was trying hard to play it cool.
What to do instead of playing:
No-one wants to look clingy and desperate. It is a huge turn off for most people. We all know that. But if you're trying hard to appear disinterested while sitting around waiting for their call — it's a game.
Go out with your friends. Volunteer. Take up a hobby. Start a course, and actually finish it for once! Find something you love — writing, art, swimming — and pursue it.
To not look desperate, stop being desperate. Instead of pretending, get busy doing what you love. It will make you 100x more interesting too!
2. Learn to spot the rot.
One of the reasons we play games is because we haven't learnt what a healthy relationship looks like yet.
I'd noticed a bad relationship pattern and knew I wanted something different, but what? I was so used to doing relationships one way. But that way was out of balance. I was doing far more than my share of the "relationship work".
I didn't know how healthy relationships operated, so I resorted to bad dating advice.
What to do instead when you notice a pattern:
If you find a negative pattern in your relationships, make it your goal to understand why.
When I read up on relationships, I started to recognize myself. I nodded along to articles on White Knight Syndrome, rescuing, and codependent relationships. I recognized issues around the fear of abandonment and insecurity.
Dig deep and do some research. Get therapy if it's helpful (it often is).
Heal the reason for the negative patterns and you won't need to play games anymore.
3. Get confidence in your value.
Last week, a woman in one of my Facebook groups posted a comment before she headed off on a date. She was super nervous because her Tinder match was good-looking and she felt intimidated.
Her comments went along the lines of: "He's so cute. I hope he likes me. His looks are really freaking me out!"
She posted his photo, and he just looked like an average guy. She'd gotten herself into the "He's too good for me" mindset before they'd even met!
In many ways, she was setting herself up to enter the game zone. If you think they're too good for you, insecurity can lead to game playing — or being played! Either way, it's not great for the future of your relationship.
Most people you meet won't be the right one for you. Dating isn't about whether they like you or not. It's not about trying to catch someone and keep them on the hook as long as you can, either.
What to do instead:
First, remember this simple rule of dating — the right person isn't every person.
Most people you meet won't be the right one for you. Dating isn't about whether they like you or not. It's not about trying to catch someone and keep them on the hook as long as you can, either.
Dating is about discovering how compatible you both are with each other. How much chemistry there is. If you have similar values. If you're a good match — both of you.
They might be hot, but you're a catch too! The right person will feel lucky to have you. You won't need to play games to keep them around. Confidence is attractive without games!
Learning new ways
It's not playing games to learn new ways to relate to others. If you're dating, it pays to examine yourself every now and then and think, Is this really working for me?
If you want something different in your relationships, learn to do relationships differently. I was surprised by how much I needed to learn!
If you've been playing dating games, even minor ones, don't be too harsh on yourself. We've all been there. It's part of our growth. What matters is being open and honest from now on — invest in yourself, learn and heal, get confident in your own skin, and finding better ways to date.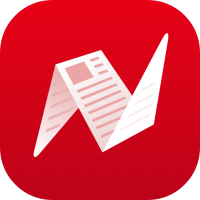 Photo by Freepik.com