Image by Freepik
Every second email in my inbox starts the same way: "2020 has been a challenging year for all of us."
Or some variation of that: tough year, terrible year, worst year... Fair enough. A global pandemic, racial and political tension, and lockdown (which caused it's own mental health, domestic violence, and alcoholism impacts) are not events we want to experience on repeat in our lives.
But challenges are never ALL bad. Challenges bring out some of humanities best characteristics.
I experienced this a few years ago after the tragic Christchurch earthquakes here in New Zealand. In many ways, 2020 has been similar. I have that same feeling of gratitude, awe, and surprise I felt after the earthquakes settled. There's the same hopeful expectation for change. The same kindness, passion, and community resilience. People are quite incredible in difficult times.
In the future, I know I won't look back on 2020 as "The Worst Year." Here are 5 reasons why:
1. Tougher than we think
My teenage daughter is an extreme extrovert. She could socialize all day if there wasn't school work to do. When strict lockdown hit here in New Zealand, I was worried for her. Zoom calls and other online hangouts weren't going to cut it.
But, as our children often do, she surprised me with her adaptability. Her attitude became, "If we have to do this, we might as well make the most of it" and she did! She joined in our family fitness times, read piles of books, and completed innovative craft projects with the random bits and pieces we had available. Of course, she missed her friends, but I don't remember her complaining once. It was quite impressive.
My mum was similar. She found out she had cancer shortly before the whole pandemic fiasco. It was scary for her (and us) to be so vulnerable. But all through her intense chemo and radiation — completely isolated from everyone except her partner — she stayed incredibly positive.
The lesson summed up:
Those we see as vulnerable are often more resilient than we think. Unexpected people can be models of strength in tough times and inspire us.
2. More vulnerable than we expect
Others found this year harder and that's important too. My husband and a friend of mine are usually both rock solid in every situation. They're level headed and it takes a lot to phase either of them. And yet, this year managed to. My husband, who loves his own company and time alone, found lockdown unbearable. He mood was low and he struggled to shake it. He's fine now, but those uncertain weeks stuck inside weren't fun for him at all.
My friend experienced similar struggles and ended up needing medical help for her rapidly deteriorating mental health. She also doing well now, but it was certainly one of her most challenging years.
The lesson summed up:
We can learn a lot from not coping in hard times. It's okay to be vulnerable, even when you're typically the strong one. The strongest of us need to learn to lean on others and ask for help.
3. A force for change
When our issues are magnified, the need for various social change becomes unavoidable. Here in New Zealand domestic violence came into the spotlight. We were also force to take a closer look at poverty in our country and how we help our elderly and vulnerable people.
In the US, there were the beginnings of what will hopefully be huge change long-term with the Black Lives Matter movement.
All over the world, we were forced as a global community to take a hard look at how we operate together.
As it says in a BBC story: The Covid-19 changes that could last long-term:
International lockdown and the effective suspension of civic and commercial activity across entire countries has thrust up a mirror on how our economic, social and political systems operate and forced the beginnings of a global conversation on how they may need to change.
Call me an optimist, but I think the change that comes eventually from crisis is often a good thing.
The lesson summed up:
Crisis forces change and makes us focus on areas where we need to do better as a society.
4. Prioritizing our priorities
I was meant to be getting married in May of 2020. Planning for the first date had been stressful— as most wedding plans are. I ended up asking if we could elope! It all felt like too much fuss. But a month out, lockdown started and our wedding day was cancelled.
I was gutted initially but as we started planning for our second date, just last November, the things that really mattered felt clearer. All we wanted was our closest family and friends with us, just being together and celebrating. After that, it was fun to organize!
The lesson summed up:
Tough times remind us of what really matters. They pull us back to our values, people and priorities, and put the more shallow, unimportant things in their place.
5. Permission to be knackered
In New Zealand we have some odd sayings. When we're really tired we say: "I'm knackered." I think a lot of us have been feeling pretty knackered. I've been going non-stop since my divorce a few years ago. As a single mum, I wanted to show my girls I could do it all: buy my own home, build my career, run the house…everything. I'm glad I worked hard. It paid off, but it also wore me out. In 2020 I felt like it became okay to say we were knackered. Everyone was saying it. Everyone was emotionally and physically done, not just me. In many ways, it felt like we'd been given a pass to rest and be kind to ourselves.
The lesson summed up:
We don't need a pandemic to give us permission to rest. I hope we've learnt the importance of rest and self care and carry it with us into 2021.
When we get out our photos in the future and remember 2020, I hope we remember what we learned, not just what we lost.
I hope we remember those people who inspired us with their strength. I hope we stay vulnerable and lean on each other. I hope the social change we need keeps marching forward, and we keep our priorities straight. I hope we remember to stay kind to ourselves (and others) and to rest when we need to. Even the worst years can help us become better people.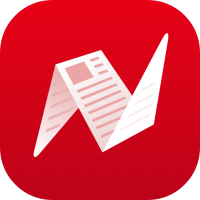 #nbholiday