#5 It never works long term
Photo by Cyrus Crossan on Unsplash
More people are embracing the idea that age doesn't matter when it comes to love. But does it?
After my divorce, at age 38, I went on a number of dates with men in their 20s. It got me thinking about age gaps and our culture's assumptions around dating older women. I realized I needed a perspective shift.
Fast forward to today, a month after my second marriage, and my views have changed. My wonderful new husband is almost 12 years younger than me and the age-gap doesn't mean a thing.
Here are 8 outdated lies about dating older women we need to chuck:
Lie #1: You'll have nothing in common
You might worry that if you date outside your own age group, you won't have enough similarities to make it work. You'll be into different music, she won't get your movie references, school was different for you both, your childhoods were different … and that's all very true, but isn't it true for any two people, no matter what age they are? Do we really want to date another version of ourselves?
Part of the fun of dating is getting to know different people. It's an opportunity to share someone else's interests and learn new things. And as for music, some twenty-somethings love old-school rock and some people in their 40s only listen to the latest hits. Does it really matter?
Lie #2: People will think it's weird
If you date a woman ten to twenty years older than you, you might get a few comments from people. Your family in particular may take a while to come around to the idea. But should you care? If you enjoy each other's company, have chemistry, and feel you can be yourself around each other, then why should you bother about what anyone else thinks?
Dating is about finding the right person for you, not the right person for your friends or family. If your family sees how happy you are and how good this other person is for you, overtime they'll hopefully respect you and your partner and join in your happiness.
Lie #3: Dating an older woman means your relationship will have a cougar/toyboy dynamic
Society often gives older women and the younger men they date these labels, but we need to ditch them. Chronological age has nothing to do with your maturity, where you're at in life, or who you'll be compatible with.
There are guys in their early twenties who had kids young, got themselves sorted, and are far more mature than their peers. Likewise, there are older women who are as energetic and youthful as they were ten years ago.
Cougars and toyboys are characters, not real people.
In real life, adults of all ages, cultures, races, and backgrounds fall in love with each other regardless of their differences.
Lie #4: You should only date within your type and age
We all have preferences in dating. Some of us find blondes attractive, or a specific body type, or the way someone dresses. We shouldn't have to compromise on chemistry — it's important to find the person you're dating attractive. But chemistry and attraction are strange things. Sometimes you just click with someone, even when they don't fit your usual type. This was the case for me and my partner.
If you're dating online and eliminating women because they're not who you usually go for, you might be missing out. We usually base "types we like" on shallow things like hair color, height, and age. Successful relationships, ones that will actually make you happy in the long run, are better based on character traits. Is your date a good listener, kind, supportive, and honest? Does she have the same values as you?
Dating against your type can be surprisingly satisfying.
Lie #5: Relationships with big age gaps don't work long term
Any differences in culture puts extra pressure on a relationship and an age gap is a cultural gap. However, that doesn't mean your particular age gap relationship won't work. Relationships fail for lots of reasons. Age is a very minor one.
Communication styles, compatibility, and values are more important than how close in age you are to your partner. Some studies even suggest that "women-older" relationships are more satisfying and committed ones.
Lie #6: She will want more successful, wealthier men
Older women are often in a stage in their lives where they have their own success and their own money. Yes, some will want a guy on the same level of success as they are, but many are looking for other things in their relationships. They want to date someone who they have fun with and enjoy being around.
Older women know what they want, and it's not always what you expect. If she had a previous marriage where her ex was wealthy and successful you may feel intimidated, but you don't need to be. Of course, she won't want to support you financially, but you don't necessarily have to be earning what her ex did.
If she's dating you, it's because you add something of value to her life. Money isn't everything.
Lie #7: Younger women are sexier
Youth is not the only thing that makes a woman sexy. Older women often have more confidence in themselves and their bodies. They know themselves, have established full lives, hobbies, and things they're passionate about. They have often moved past being self-conscious about their bodies and have learned to love their shape. Confidence is sexy in and out of the bedroom.
Also, many women prioritize looking after themselves and staying fit and healthy. Just because a woman is 45 doesn't mean her body necessarily looks any less sexy than a woman in her 20s!
Lie #8: She'll treat you like a boy
Older women have learned a fair bit about men and relationships from experience. You might find your date knows just how men like to be treated and if she's dating you, it's because she thinks you're man enough to be her equal. She certainly won't want a man-child to care for. (Perhaps that's why she ditched her ex.)
Older women have learned what makes men tick. They know you need your space, your friends, and the freedom to be a guy. They have their own group of girlfriends and their own lives, so they don't expect you to be their entire world. Older women are looking for men who can stand with them, enjoy life together, and be an equal partner.
Thank you for hitting follow!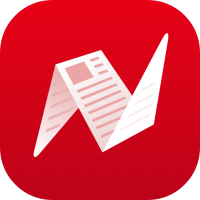 ...