NASHVILLE, TN - Bellevue is in danger to lose one of the most storied and historical baseball ballpark in town. Bob Heriges Memorial Field is currently in danger to be closed and turned into an open space following the plan to construct Miracle Field, a children's baseball field for all abilities and special needs.
The implication of Miracle Field being built is according to Metro Nashville Parks Department's 2005 Master Plan for Warner's Park, there can't be six baseball fields in the 60 acres area designated for sports. Currently there are five regular baseball fields including the Bob Heriges Memorial Field, but the demand of a special needs' baseball fields is getting popular.
Scott Tygard runs the West Nashville Sports League, and he hopes that Miracle Field can be built because he said that the special needs children need a place to play. Since the launch of Miracle League of Music City, the registration for WNSL is up to 400%. Tygard is still looking for a way to construct Miracle Field and keep Bob Heriges Memorial Field at the same time. "The five baseball fields and the Miracle Field and its playground can coexist in a harmonious fashion," he said.
The community also have been involved in this issue. They try to save the historic Bob Heriges Field with an online petition that can be signed by the people who support it. For more than 60 years, the field has been a place where the community go to have fun. They said that due to the population growth, the need for this field is necessary now. The aim for the petition is for Metro Nashville Parks Department to revise the 2005 Master Plan, so that they can keep Bob Heriges Field and add the special needs' baseball field, Miracle Field.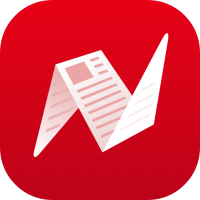 This is original content from NewsBreak's Creator Program. Join today to publish and share your own content.