NASHVILLE, TN - Radnor Lake State Park will welcome visitors to observe captive birds of prey and other wildlife inside the Education Center, from 10 a.m. to 1 p.m. on Wednesday, Sept. 1.
Seasonal Interpreter Jack Foresman will assist the visitors during open house hours. The open house will allow visitors to try glove programs with birds of prey. The park hosts the open house every Wednesday for three hours.
Launched on May 1, 2015, The Barbara J. Mapp Aviary Education Center at Radnor Lake houses injured birds of prey that will not survive in the wild even after they heal. The aviary currently hosts several species of birds of prey, including red-tailed hawk, black vulture, sub-adult eagle, mature bald eagle, and great horned owl.
The park recently welcomed Eagle #4 from American Eagle Foundation as a new addition for the birds of prey that currently reside at the aviary. Friends of Radnor Lake, the Barbara J. Mapp Foundation, and other partners worked together to establish and sustain the aviary center.
The Barbara J. Mapp Aviary Education Center also hosts turtles, venomous snakes, and non-venomous snakes inside the building for display. Visitors can join the educational programs provided by the aviary center or access a newly-added digital library inventory at Ann Tarbell Library.
Visitors can join the open house hours for free without prior registration. The park also offers interpretive programs with the staff for each group with less than 25 people. The groups need to register first before joining the interpretive programs.
The avian center is wheelchair accessible to accommodate special needs visitors. The park also provides sign language assistance to special needs visitors. The special needs visitors can request assistance by contacting Park Manager Steve Ward at Steve.Ward@tn.gov.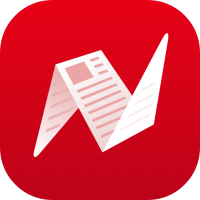 This is original content from NewsBreak's Creator Program. Join today to publish and share your own content.