GALLATIN, TN - Bledsoe Creek State Park offers various outdoor activities, from hiking to fishing, for visitors to unwind from the busy life. Refresh your mind and stay healthy by joining these upcoming events at Bledsoe Creek State Park.
Saturday, Sept. 4
1. Don't Rock The Boat - Start at 3 p.m.
You can join a guided kayak tour with Seasonal Interpreter Alex while learning about boat safety. You can register and pay $10 to spend one or two hours on the kayak tour.
2. Fire On The Frontier - Start at 1 p.m.
Join the free event to learn how people used to start a fire using flint and steel.
3. Hiking Essentials - Start at 10 a.m.
This free session will give you tips to enhance your hiking experience.
Sunday, Sept. 5
1. Meditative Morning Walk - Start at 9 a.m.
Wake up early to join the meditative morning walk. You can join the event for free.
2. Nature Scavenger Hunt - Start at 11 a.m.
Explore the Mayo Wix and Birdsong Trails through nature-related games provided by the park.
3. The Circles of Life - Start at 3 p.m.
Join the free afternoon walk to study tree rings and determine the trees' ages surrounding the area.
Monday, Sept. 6
1. High Ridge Hike - Start at 1 p.m.
Challenge yourself to try a free 3-mile hike with a few steep steps. The Seasonal Interpreter will assist the 3-mile hike along the High Ridge and Shoreline Trails.
2. iNaturalist Hike - Start at 10 a.m.
The park combines technology and nature exploration in an event. Leveraging the iNaturalist app, you can learn to identify wildlife and plants surrounding the Birdsong and Shoreline Trail. You can download the app before joining the free event.
You can check more information regarding the events here.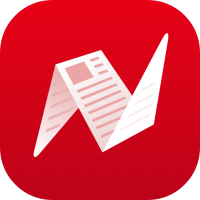 This is original content from NewsBreak's Creator Program. Join today to publish and share your own content.