NASHVILLE, TN - Motlow State Community College's Moore County Campus will offer an ACT Prep program for current high school students from Sep. 13 to Oct. 11.
This course aims to prepare high school students for the four components of the ACT Assessment: English, math, reading, and science. It will be addressing test-taking methods, pacing, utilizing logic, and evaluating answers, among other things. Students will focus on areas, strategies, and abilities that need improvement before taking the ACT.
Preliminary tests will cover all four areas for diagnostic purposes. Similar post-tests will be conducted after the last class session and mailed to students.
Weekly classes will take place in room 132 of Simon Hall. The course will not be available virtually. While within Motlow facilities, all students and employees are obliged to wear a face mask.
Students should bring pens or pencils as well as paper for the class. They can also take "The Official ACT Prep Guide 2021-2022" with them.
Students must purchase a $30.95 textbook in addition to the $ 60-course fee. The textbook will only be available on the first night of class, and payment must be done with exact change or a check made payable to Motlow College Bookstore.
Taking the prep course does not automatically qualify a student to take the ACT. To take the national exam, students must register separately with the ACT. The website www.ACT.org has information on how to register for the test.
Contact workforce@mscc.edu or 931-393-1760 for more information about the ACT Prep program or other available classes. Students who intend to attend must first register at
ACT Prep Class - Motlow Trained Course Catalog
. Additional registration information may be found under "Workforce" on the Motlow website.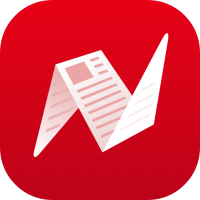 This is original content from NewsBreak's Creator Program. Join today to publish and share your own content.