NASHVILLE, TN - Tennessee citizens can hunt without a license on Saturday, Aug. 28. The date also happens to be the first day of squirrel season.
The Tennessee Wildlife Resources Agency hosts Free Hunting Day every year to promote hunting. Squirrel hunting is one of Tennessee's oldest and most popular traditions. The day provides a fantastic chance for people to learn about and enjoy the sport.
The TWRA encourages regular hunters to introduce their friends and family members (both young and elderly) to the outdoor activity. It is also a great opportunity for people who haven't hunted in a long time to be reintroduced to the sport.
State residents are free from hunting licenses and WMA permit restrictions on Free Hunting Day. On Aug. 28, several of the WMAs will be accessible to hunters requesting public access. Hunters are encouraged to consult the 2021-22 Tennessee Hunting and Trapping Guide for information on specific WMAs. Hunters are urged to get permission before hunting on private property.
The TWRA reminds hunters that the requirements for hunter education are not lifted on Free Hunting Day. Anyone who was born on or after January 1, 1969, must have completed a hunter education course. If the hunter education course has not been completed, an apprentice license is necessary for individuals born on or after January 1, 1969. This license exempts the hunter from the required hunter education requirement for one year from the date of purchase, however it may only be bought for three years in a row within the hunter's lifetime.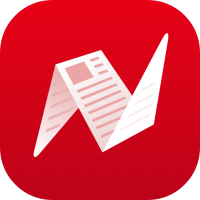 This is original content from NewsBreak's Creator Program. Join today to publish and share your own content.