MONTGOMERY COUNTY, TN — There are some bakeries worth finding in Montgomery County, and here are some of the lists to find worth-to-try bakeries around Montgomery County.
Silke's Old World Breads Bakery & Cafe
Silke's Bakery & Cafe is a family-owned, local restaurant located close to Clarksville's downtown. Silke's has committed to providing traditional and healthy food to customers, including fresh and homemade bread and pastries. The Deli also serves customers with a wide selection of German meats, cheeses, pretzels, and artisan bread and pastries. The bakery offers a wide selection of wheat and rye sourdough, yeasted bread and rolls, pan or gluten-free option, and sweetbreads. The restaurant also has a wide selection of gluten-free and vegan pastries.
Golly G's has three locations across Nashville and serves its customers lunch, pastry, ice cream, and coffee. The bakery is famous for its Giant Cinnamon Rolls, but other menus like wedding cake square, cream cheese danish, muffins, sandwich cookies, and others are available at the store. Ice cream is also popular among the customers that came into Golly G's.
Christie M. started the Southern Flour Bakery in 2016 after she moved from Dallas to Clarksville. Her bakery specialized in homemade custom gourmet sugar cookies. The bakery also offers smash cakes, cupcakes, cupcake dresses, peanut brittle, and chocolate chip cookies with calling in advance.
Sweet Temptation, known previously as Kami's Kakez, currently offers cupcakes, fresh baked cookies, chocolate-dipped berries, and more. The bakery has various flavors, including vanilla, Reese's, red velvet, butter pecan, wedding cake, birthday cake, and many more. Among the many flavors, most people recommend getting the red velvet cake.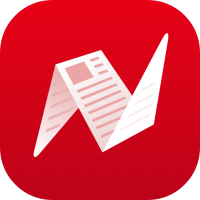 This is original content from NewsBreak's Creator Program. Join today to publish and share your own content.