FRANKLIN, TN — Hungry? Have hearty and fulfilling dinners at these five restaurants in Franklin without hurting your purse.
1. Yats
Yats offers cajun creole recipes with daily specials menu, starting from $6.90. Several locals' favorites are Drunken Chicken, a dish made of spicy stew of shredded chicken and mixed with rosemary, garlic, crushed red peppers, beer, and bread crumbs, and Chilli Cheese Etouffe with Crawfish, a dish made of cheese with rich blonde roux-based sauce with chili, seasonings, cumin, and coriander, topped with cheddar cheese and crawfish tail meat.
2. Brown Bag Catering
Brown Bag Catering is a must-visit eatery for healthy and affordable meals in Franklin. The restaurant serves various portion sizes, from family-sized meals to bulk and catering-sized meals, starting from $12 for duo pack meals. Brown Bag Catering also offers Brown Bag Blessings, where the restaurant delivers free six-packs of meals for the sick and those who go through difficult times in the community.
3. Ground Franklin
Ground serves classic American menus for quick dinner in Franklin, starting from $9. Pick a variety of salads, burgers, sandwiches, chickens, and match them with your favorite sides and sauce. Among the local favorites are Four Alarm Burger, Mushroom Swiss Burger, BBQ Burger and Four Alarm Fire Burger.
4. Mojo's Tacos
Say yes to tacos for dinner. Mojo's Tacos is Franklin's most-loved tacos crafted in fresh local ingredients. Mojo's Tacos offers wide selections of chips, salads, and tacos to match with your favorite pint of beers. Try several Mojo's Tacos signature dishes such as Korean Cauliflower Taco, Hot Chicken Taco, Brisket Taco, Fried Avocado Taco, starting at $4.
5. Bishops Meat and Three
Bishops Meat and Three serves Southern dishes and comfort food for a hearty dinner, starting at $8.50. The restaurant delivers varieties of pies, desserts, chickens, and casseroles. Bishops Meat and Three also offers weekly menu specials and family meals which cost only $40 for four people. Try their special dishes — Casserole, Squash Casserole, Carrot Souffle and Smothered Pork Chops.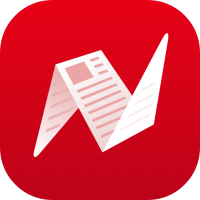 This is original content from NewsBreak's Creator Program. Join today to publish and share your own content.