GALLATIN, TN - Bledsoe Creek State Park offers various options for outdoor activities, from paddling, kayaking, hiking to camping. You can enjoy the fresh outdoor air and learn more about the surrounding wildlife animals alone or with friends. The park also prepares fun activities to help you learn and get closer to nature. Here are the upcoming events you can join:
Saturday, Aug. 28
Dissecting Owl Pellets - Start at 2 p.m.
Ranger Smith will invite you to dissect pellets from owls. You can learn more about the nocturnal animal, from habits to food, through this event for $10.00. You need to register first to join the event.

Don't Rock The Boat - Start at 3 p.m.
Seasonal Interpreter Alex will inform you more about boater safety and invasive species in a one-to-two-hour guided kayak tour for $10. You can register and bring your gear or rent them to join the event.

Fire On The Frontier - Start at 1 p.m.
Campfire enthusiasts can join the event for a free lesson about lighting fire using flint and steel.

Hiking Essentials - Start at 10 a.m.
The park will share the essentials for hiking to help you improve your next hiking experience for free.
Sunday, Aug. 29
Meditative Morning Walk - Start at 9 a.m.
Refresh your mind with a Meditative Morning Walk session for free to enjoy the morning air.

Nature Scavenger Hunt - Start at 11 a.m.
Spend more time in nature by joining engaging games through Mayo Wix and Birdsong Trails for free.

Story Trail Walk - Start at 1 p.m.
You can listen to the "Pitter and Patter" story while walking through the trail with Seasonal Interpreter from the park for free.
You can get more information about the events here.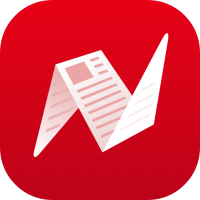 This is original content from NewsBreak's Creator Program. Join today to publish and share your own content.