NASHVILLE, TN — For many people around Nashville, they are proud of the Tennessean moonshine, bourbons, whiskies, and many other drinks. One of the famous Nashville bourbons is the Belle Meade Bourbon.
Belle Meade Bourbon was one of the 30 different labels Charles Nelson produced in the late 1800s together with Sperry Wade & Company.
The Bourbon first hit the market in 1878 and was known as top-quality products and of great value. But everything whiskey-related has come to an end, as Tennessee become one of the early adopters of the prohibition in 1909. As a result, Belle Meade Bourbon and other whiskey and bourbon products were forgotten by the world.
Fast forward to 2006, Belle Meade Bourbon was discovered by Andy and Charlie Nelson when they were just running an errand to pick up their share of a butchered cow in Greenbrier. The two noticed a historical marker of the Nelson's Green Brier Distillery by Charles Nelson, and have heard stories on the distiller. The two asked the butcher if he had any idea of the distillery and pointed to some old buildings.
The two discovered the buildings filled with old barrel warehouses and the old spring house with the spring still running after all those time. Then the butcher referred them to the nearby Greenbrier Historical Society; it was there that the two brothers laid eyes on the original whiskey bottles.
To resurrect the product, the two had gone through a long process facing many rejections along the way. They decided to produce bourbon, well-aged with a unique character from another distiller and turns out the product mimicked the Belle Meade Bourbon produced 100 years earlier.
It was decided that the two will make Belle Meade Bourbon from a proprietary blend, with a perfect combination and of kind bourbon that tasted like no other bourbon in the world.
Since the launch of Belle Meade Bourbon to the public, the Bourbon has received numerous awards and reviews and can be purchase in many markets across the United States.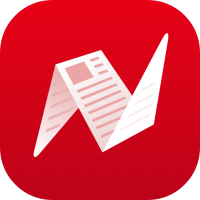 This is original content from NewsBreak's Creator Program. Join today to publish and share your own content.